News
Council to discuss impacts of basic needs insecurity on college students
May 17 | Olympia—At its May 24 meeting, the Washington Student Achievement Council will discuss the critical barrier of basic needs insecurity in undermining postsecondary success. Many students face significant challenges to basic needs, including housing and food insecurity and lack of access to healthcare and childcare, with disproportionate impacts on students of color and LGBT+, first generation, parenting and veteran students. Keep reading.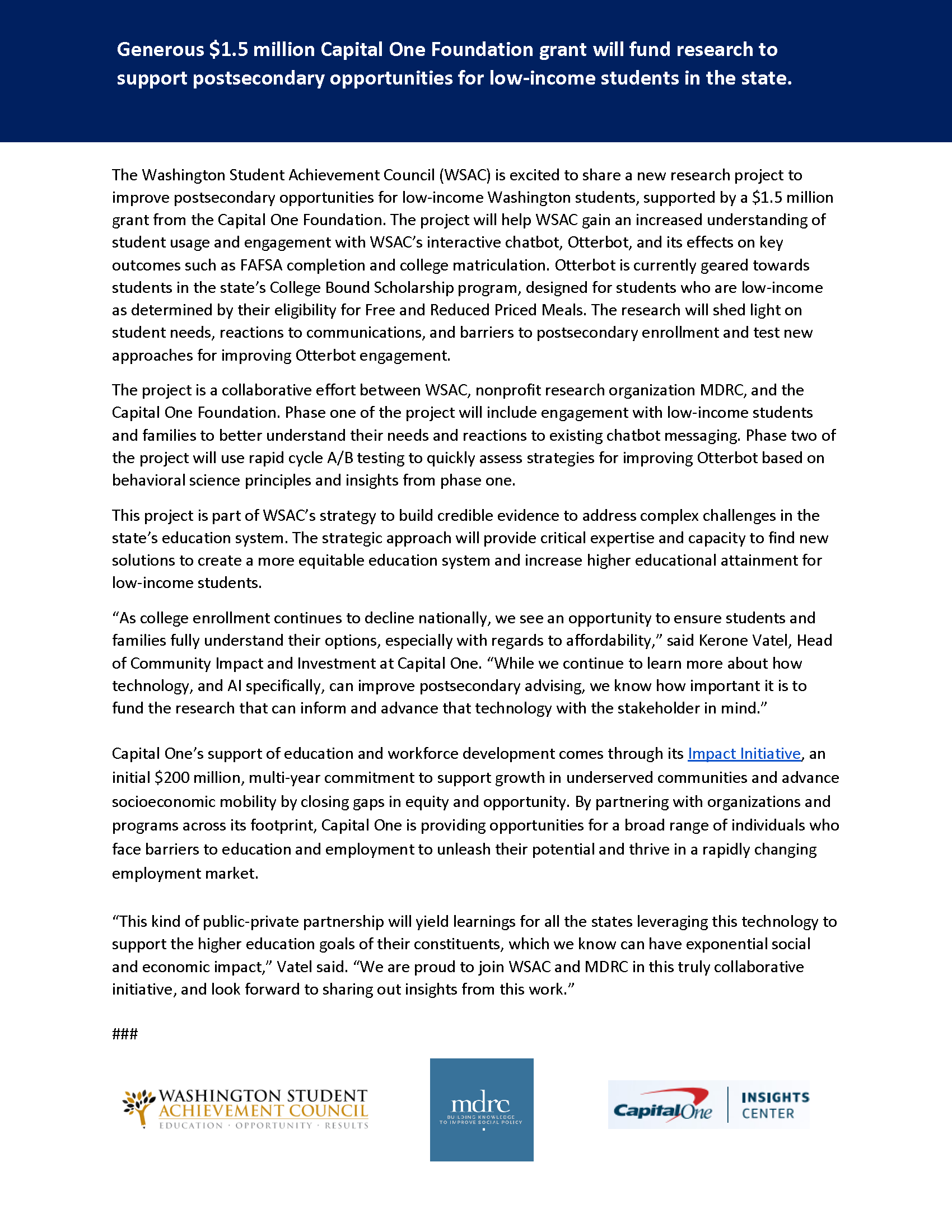 Generous $1.5 million Capital One Foundation grant will fund research to support postsecondary opportunities for low-income students in the state.
May 9 | Olympia—The Washington Student Achievement Council (WSAC) is excited to share a new research project to improve postsecondary opportunities for low-income Washington students, supported by a $1.5 million grant from the Capital One Foundation. The project will help WSAC gain an increased understanding of student usage and engagement with WSAC's interactive chatbot, Otterbot, and its effects on key outcomes such as FAFSA completion and college matriculation. Keep reading.
 
2022 News
Archives
2021
2021
2020
2020
2019
2019
2018
2018
2017
2017
2016
2016
2015 
2015
2014
2014
2013 
2013