Media Release: Washington Student Achievement Council executive director testifies in U.S. Senate
Washington Student Achievement Council executive director testifies in U.S. Senate
March 12, 2019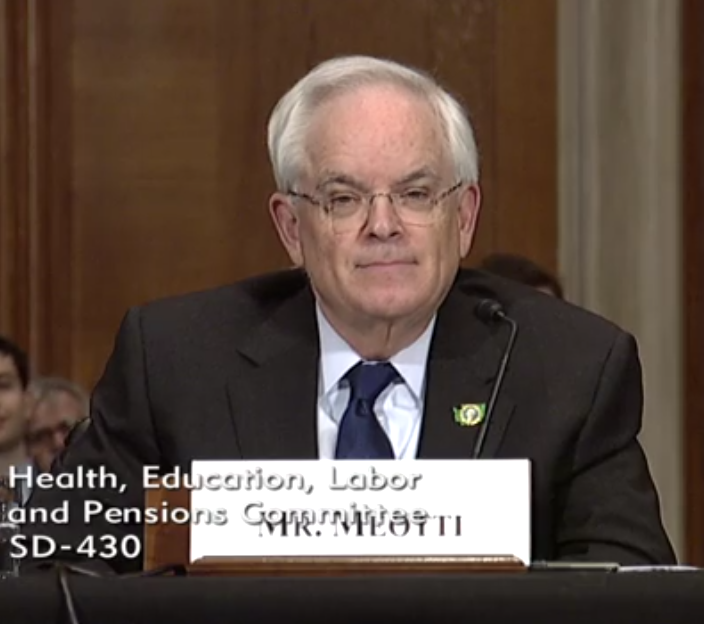 Olympia—Michael P. Meotti, executive director of the Washington Student Achievement Council (WSAC), testified before the U.S. Senate Committee on Health, Education, Labor and Pensions this morning. The committee hearing was on improving access to financial aid. Watch video of the hearing here.
Meotti made several key points, including:
FAFSA verification is a barrier to foster youth, low-income students, and Native Americans. 
"It's really not a fair partnership to ask students, schools, and states to compensate for a broken verification system."
Making the most of all investments to support lower income Americans. 
"Americans don't live in the silos of government programs. We have an obligation in our state and federal partnership to break through those barriers."
Meotti recommended four specific proposals for the committee's consideration:
Simplifying the FAFSA and verification process by transferring tax information more seamlessly for applicants.
Connecting students with all of the sources of financial support that might be available to support their financial needs.
Increasing the overall investment in federal financial aid like Pell, SEOG, and Work-Study, and making it easier for students to access these programs.
Leveraging the federal investment to get states to provide additional support for higher education and conduct additional outreach and support of FAFSA completion.
About the Washington Student Achievement Council (WSAC)
The Washington Student Achievement Council is committed to increasing educational opportunities and attainment in Washington.