STEM Education Innovation Alliance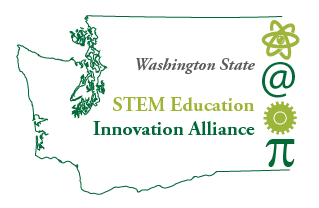 STEM Education Innovation Alliance
Science, technology, engineering, and math (STEM) are vital to Washington's economy. Because of this, it's essential for our state to align education and career training with workforce needs. The STEM Innovation Alliance advises the Governor on policies to align and advance STEM education. 
The Alliance brings together leaders from labor, education, government, and non-profit organizations. The group meets several times a year and produces an annual STEM Education Report Card. The report card updates legislators on STEM education and workforce initiatives. 
Washington State's Legislature created the alliance in 2013. The Office of the Governor directs the group.
STEM Education Innovation Alliance
Meetings
STEM Dashboard
Reports
STEM Alliance Members