Update: 2019 Legislative Session Overview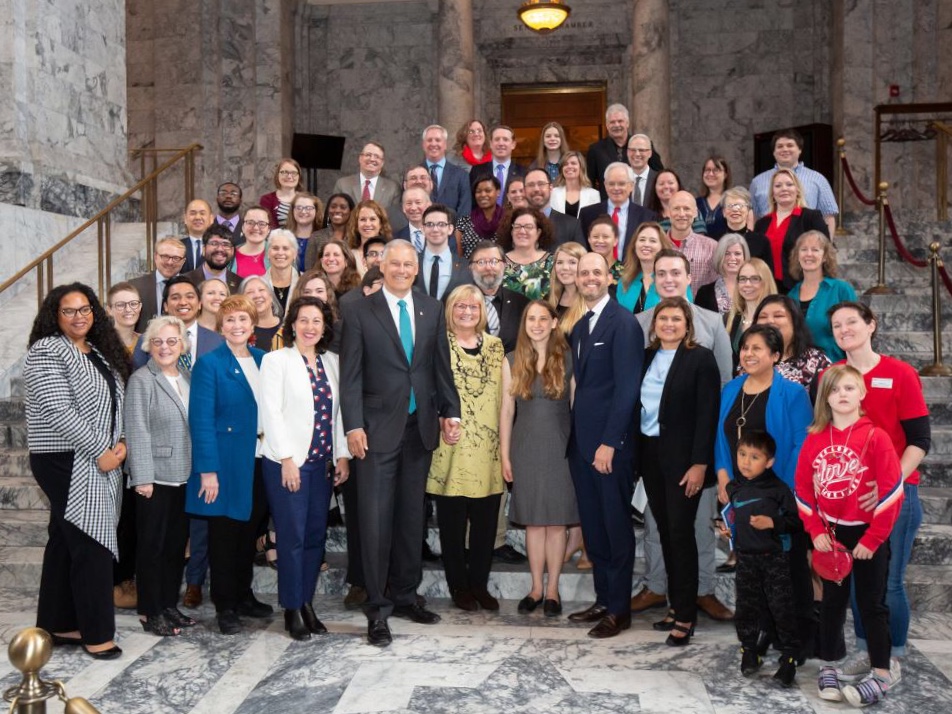 Fun facts 
About 2,900 bills introduced
WSAC monitored 172, with 92 bills being analyzed
57 passed House of Origin cut-off (33%)
34 passed both chambers (20%)
12 have direct implications for WSAC's work
Breakthrough session for postsecondary affordability 
This session, the legislature made a historic investment in higher education by passing the Workforce Education Investment Act (E2SHB 2158). The Act creates a dedicated revenue source for higher education based on a three-tiered increase in the state's business-and-occupation tax paid by professions that depend on higher education. The revenue, totaling $373.8 M for the 2019-21 biennium, may be used on higher education operations, compensation, programs, and student aid.
Investments in education and workforce 
Student support
This session we saw a number of bills recognizing the often overlooked hurdles that negatively impact students' ability to enroll in and complete college, particularly for vulnerable populations. The legislature passed the following bills to establish supports and remove barriers.
High school pathways
Other highlights