Council Members
The Council has ten members. Representatives include six citizen members. Two of the citizen members are students (one graduate student and one undergraduate student). Four members represent each of Washington's four major education sectors:
1. Independent, nonprofit higher education institutions, appointed by the Independent Colleges of Washington.
2. Four-year institutions of higher education, appointed by the Council of Presidents.
3. Community and technical colleges, selected by the State Board of Community and Technical Colleges.
4. K-12 institutions, selected by the Superintendent of Public Instruction in consultation with the State Board of Education and the Department of Early Learning.
Agency staff support the work of the Council, performing assigned functions and managing student financial aid programs.
Chris Reykdal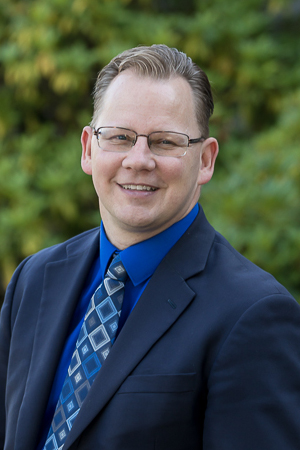 Start Date: June 2019
End Date: To be determined by Office of the Superintendent of Public Instruction (OSPI).
Affiliation: K-12 Representative
As someone who believes his path in life is largely owed to the public education he received, Superintendent Chris Reykdal has dedicated his career to ensuring all of Washington's learners have equitable opportunities for a high-quality public education.
Since taking office in January 2017, Chris has centered OSPI's work on equity, supporting the whole child, and providing excellent customer service and transparency to our state's education stakeholders. Chris envisions a public K–12 education system where all students have access to high-quality early learning, diverse and highly skilled educators, and meaningful coursework and graduation pathways that prepare them to be successful and sustainable in their lives.
Under Chris' leadership, the state has made significant investments in services for students with disabilities, market-rate salaries for Washington's teachers, expanding student pathways to graduation, career and technical education opportunities, dual language programs beginning in elementary school, and much more.
Chris graduated summa cum laude from Washington State University (Go Cougs!) with a bachelor's degree and a teaching certificate, and he earned a master's degree in public administration from the University of North Carolina–Chapel Hill.
Chris is a lifelong learner who enjoys solving complex problems with data and research. In his free time, you can find Chris hiking, cheering on Washington's sports teams, or seeing a movie with his family.
Chris and his wife, Kim, live in historic Tumwater with their two teenagers, Carter and Kennedy.
Jan Yoshiwara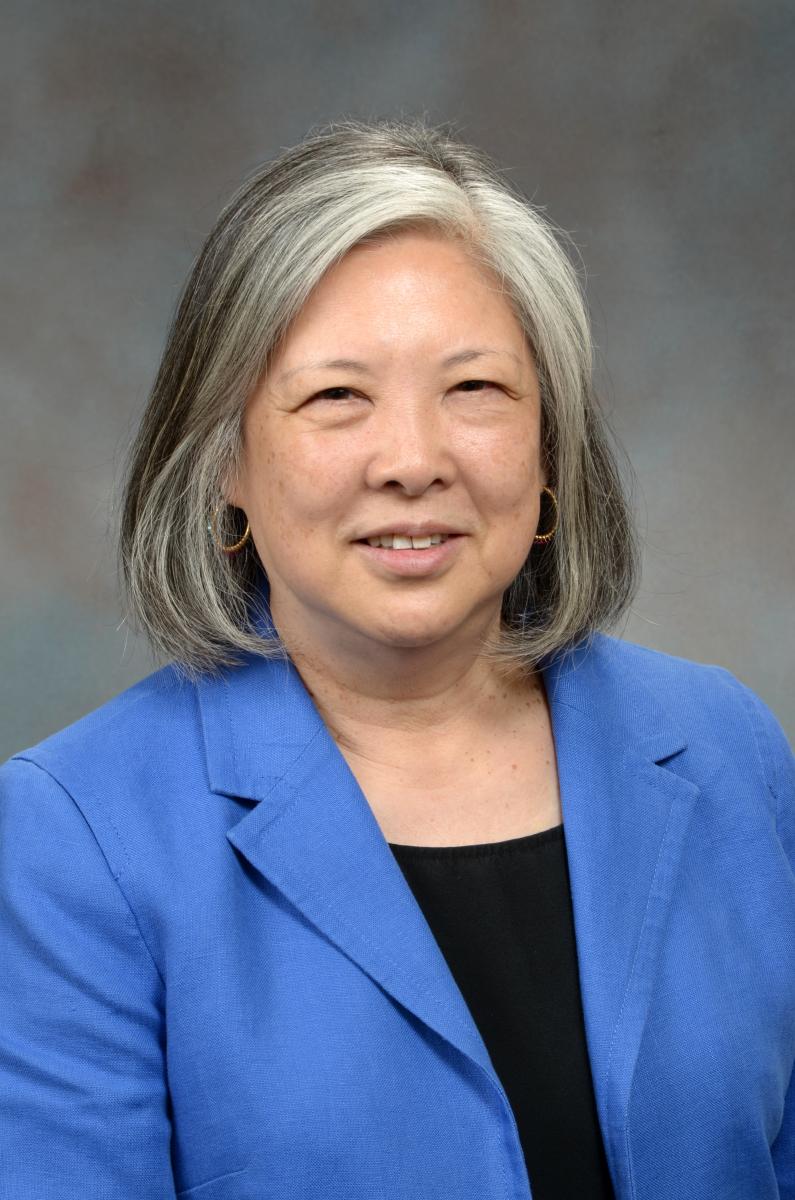 Start Date: July 2017
End Date: To be determined by the State Board for Community and Technical Colleges
Affiliation: Community and Technical Colleges
Role: Council Vice Chair
Jan Yoshiwara is executive director of the Washington State Board for Community and Technical Colleges, an agency which administers Washington's system of 34 public community and technical colleges. The State Board sets policy, allocates state operating and capital funds to the colleges, strategically plans the two-year college mission, and approves educational programs. 
Jan assumed the role of executive director in July 2017 after serving as deputy executive director for the State Board's Education Division. The division consists of instruction, student services, eLearning, policy research, and performance accountability. Yoshiwara also worked with senior staff at colleges, universities, higher education and K-12 agencies, the Office of the Governor, federal and state law makers, and state business and labor partners to advance education goals and policies. She continues to uphold and advance these relationships as executive director.
Yoshiwara has had a long career at the State Board. She started with the agency in 1984 and worked as associate director of planning and information services and associate director for student services and minority affairs. Yoshiwara earned a Bachelor of Science in zoology from the University of California, Davis and Master of Education in student personnel administration for higher education from Western Washington University.
Jeff Charbonneau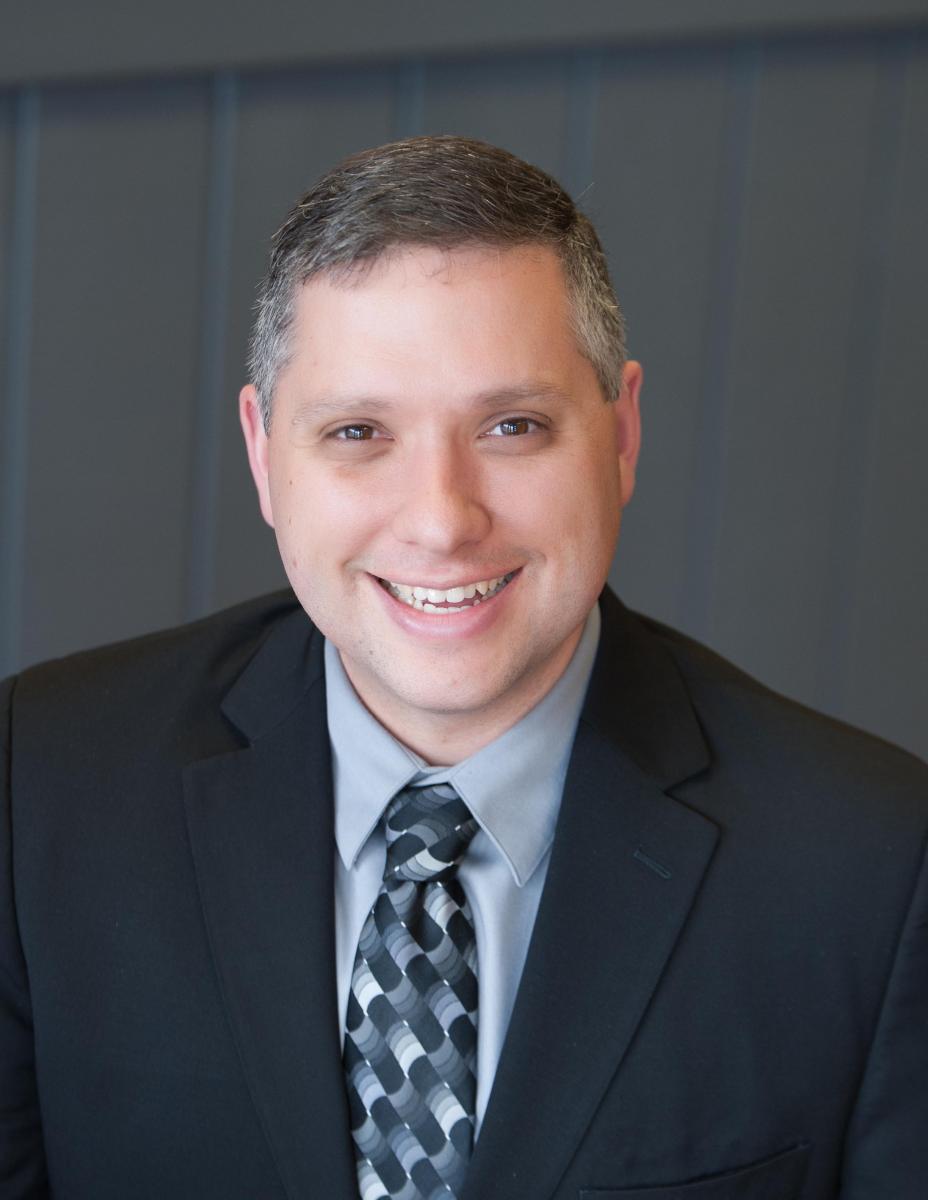 Start Date: May 2013
End Date: TBD
Affiliation: Citizen Member
Role: Council Secretary
Jeff Charbonneau has worked at all levels in the education spectrum. From 2001 to 2018, he taught chemistry, physics, and robotics at Zillah High School. Since the fall of 2018, he has served as the principal of Zillah Middle School in Zillah, WA. Charbonneau has also worked as an adjunct faculty member at Central Washington University in the Continuing Education Department.
After being named Washington's Teacher of the Year in 2013, he was selected as the 2013 National Teacher of the Year by the Council of Chief State School Officers. President Barack Obama recognized him for his innovative teaching approach and success during a ceremony at the White House. In 2015 he was a finalist for the Global Teacher Prize.
Charbonneau is an internationally recognized teacher leader and education advocate. He has presented at more than 400 conferences across the globe focusing on STEM education, teacher preparation programs, teacher leadership initiatives, and dual credit programs.
Jeff Vincent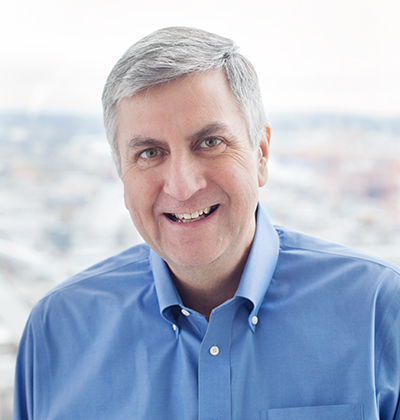 Start Date: 2019
End Date: TBD
Affiliation: Citizen Member
Role: Council Chair
Since 2001, Jeff Vincent has served as the CEO & President of Laird Norton Company, a 166-year-old, seventh-generation family business based in Seattle, Washington. During this period, he has helped transform the company into an entity that focuses on three key areas: real estate, wealth management, and investments in businesses that are aligned with the company's principles. Prior to LNC, Vincent held positions at Duchossois Industries, another family-owned business.  
Jeff believes "being of service to others" is a key component of his leadership style. His community involvement over the past two decades has been extensive and entirely focused on ensuring that all children in Washington have a chance to succeed. Jeff was a founding member of the Bainbridge Island Schools Foundation. He was a board member of Zion Prep Academy for more than five years. He served on the Washington State Board of Education, the last four years as Chairman. He is the past Chair of the Education Committee of the Washington Roundtable. 
Jeff was born and raised near Des Moines, Iowa.  He spent seventeen years in Chicago where he met his wife, Georgia. Jeff and Georgia are the proud parents of two young adults, Jessica and Steven.  He holds a BSBA from Drake University and an MBA from Harvard Business School. He serves as Chair of the J.M. Huber Corporation, a sixth-generation family enterprise, and is a director on the board of Kinship Trust Company in Chicago.
Paul Francis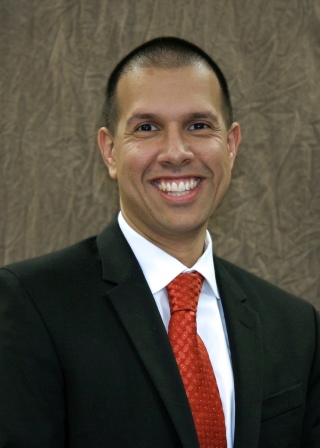 Start Date: 2013
End Date: To be determined by the Council of Presidents
Affiliation: Council of Presidents
Paul Francis serves as executive director of the Council of Presidents (COP), an Olympia-based association of Washington's six public baccalaureate degree-granting colleges and universities. Paul leads COP in:
Fostering sector-wide coordination and collaboration by convening a number of inter-institutional groups, including presidents, provosts, chief information officers, and budget, financial aid, veterans, legislative, and admissions directors.
Working with the presidents of the six public baccalaureate colleges and universities to set a strategic direction for the Council of Presidents and public baccalaureate higher education in Washington.
Strategically developing institution-led, sector-level policies and practices.
Advocating for public baccalaureate education with policymakers, community leaders, and others.
Partnering with COP's many educational and workforce partners to improve student access and success.
Paul grew up in Tucson, Arizona. A first-generation college student, he graduated summa cum laude from the University of Arizona with a Bachelor of Arts in Political Science. For the next few years he reviewed and assessed applications for admission and coordinated various programs for admitted students as an admissions counselor in the Minority Student Recruitment unit of the University of Arizona's Office of Admissions and New Student Enrollment. He then returned to school, earning a Master's in Public Administration from Arizona where he served as president of the MPA student association and was named a Rombach Scholar.
Upon relocating to Seattle, Paul worked as a senior admissions counselor with the University of Washington's Office of Admissions where he managed the campus tour guide program and organized programs for admitted students and their families. He then served for five years as the lead policy staffer for the Washington State House Democratic Caucus on higher education policy and general government fiscal issues. Paul joined the Council of Presidents team in 2011 and was named executive director in 2013.
In 2019 Paul successfully completed the Senior Executives in State and Local Government program through the John F. Kennedy School of Government at Harvard University. In addition, he is an alum of the Asian Community Leadership Foundation's Community Leadership Program's Class of 2006, which was awarded a Washington Education Association Civil Rights Award for their project in service of the Minority Executive Directors Coalition.
In addition to WSAC, he represents the public four-year sector on a number of other statewide committees, task forces, and workgroups, notably the Workforce Education Investment Accountability and Oversight Board, K-20 Education Network, the STEM Education Innovation Alliance, and Career Connect Washington. 
Evangelina Galvan Shreeve
Start Date: 2021
End Date:TBD
Affiliation: Citizen Member
Evangelina is the Director of STEM Education at Pacific Northwest National Laboratory in the Tri-Cities region. Evangelina leads the STEM Education mission on behalf of the National Laboratory to provide science, technology, engineering, and math (STEM) education opportunities for students, educators, and the greater community. Evangelina has more than 25 years of experience in Policy & Public Administration for K-20 Education and STEM education initiatives. She is a visionary leader, skilled in navigating and influencing policy, developing educational programs, identifying and procuring resources, and managing programs and personnel.
In her previous role as the inaugural female, Latino Vice President for Columbia Basin Community College, Evangelina focused on establishing a Diversity, Development, and Grant Administration Office. In this position, she helped the institution secure the Hispanic Serving Institution designation.
Evangelina has provided leadership in diversity, higher education, and human resources for a variety of organizations. She has served as a board member for numerous federal, state, and local programs and organizations, building an impressive network in the areas of workforce development, higher education, government, and research institutions.  
Evangelina earned a Bachelor of Arts from the University of Washington and was a first-generation college student with the Educational Opportunity Program.  She also holds a Master of Public Administration from the University of Washington Evans School of Public Policy and Governance. 
Sativah Jones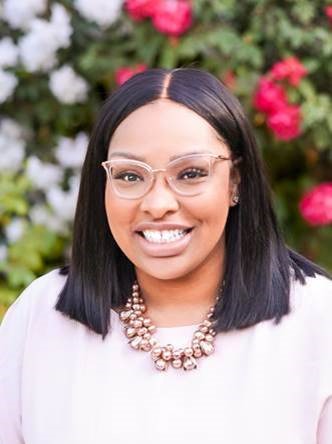 Start Date: 2020
End Date:TBD
Affiliation: Citizen Member
Sativah Jones is the Assistant Director of College and Career Readiness at Highline Public Schools. Sativah oversees the central office and school-based college and career access team, pathway coaches, and college access community based organization in the district. She supports all major college and career initiatives including post-secondary pathway exploration, Naviance, High School & Beyond Plan, financial aid, career trips, post-secondary transition and major district events. 
In her previous experiences she worked for Rainier Scholars as a Leadership Development counselor for first generation students of color in public and private schools grades 7-12. She then served as the Assistant Director of Regional Enrollment for Washington State University in Pierce and King County in recruitment and outreach and oversaw the African American Scholars program. Her other career experiences include working for the City of Seattle Upward Bound program at Garfield High School and as a CTE Career Counselor at Mt. Tahoma High School in Tacoma. 
Sativah graduated from Henry Foss High School in Tacoma and attended Washington State University and University of Washington Seattle as a first generation student. Sativah credits her post-secondary education journey to participating in community-based programs including College Success Foundation Achievers Scholars, TRiO Education Talent Search, Tacoma Community House, and Al Davies Boys and Girls Club. 
Dr. Terri Standish-Kuon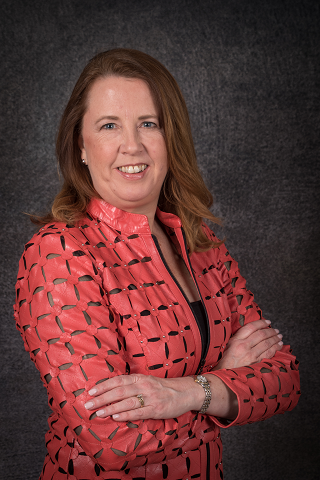 Start Date: 2018
End Date: To be determined by the Independent Colleges of Washington
Affiliation: Independent Colleges of Washington
Terri Standish-Kuon, Ph.D. is president and chief executive officer of the Independent Colleges of Washington (ICW). For nearly 70 years, ICW has promoted educational opportunity. Its ten-member colleges and universities and 42-member Board are dedicated to helping Washington achieve its postsecondary attainment goals and to raising awareness about the essential role that private, not-for-profit, liberal arts-based colleges and universities play in the overall quality and diversity of the higher education ecosystem. Through policy engagement, scholarship programs, strategic initiatives, and fundraising partnerships, ICW works to promote equity, ensuring that students—including new-majority, first-generation, returning adults, low-income, and underrepresented youth—can fulfill their higher education aspirations where they feel most at home, with the programs and support they need to finish their degrees.
Terri represents Washington's private, not-for-profit colleges and universities on a number of boards and organizations, including the Coalition for College Cost Savings, the Joint Transfer Council, the Washington Student Achievement Council, the Workforce Education Investment Accountability and Oversight Board, and the Washington STEM Education Innovation Alliance. She also serves on the Committee on Student Aid for the National Association of Independent Colleges and Universities (NAICU), on The Council of Independent Colleges' State Councils Advisory Committee, and is Chair for the National Association of Independent Colleges and University State Executives (NAICUSE).
Dr. Standish-Kuon has served on several boards, taught, published in peer-reviewed journals, and presented at numerous conferences. She holds a doctorate from Rensselaer Polytechnic Institute, master's degrees from the University at Albany (State University of New York) and from Russell Sage College, and a bachelor's degree from Rochester Institute of Technology.
Alejandro Alcantar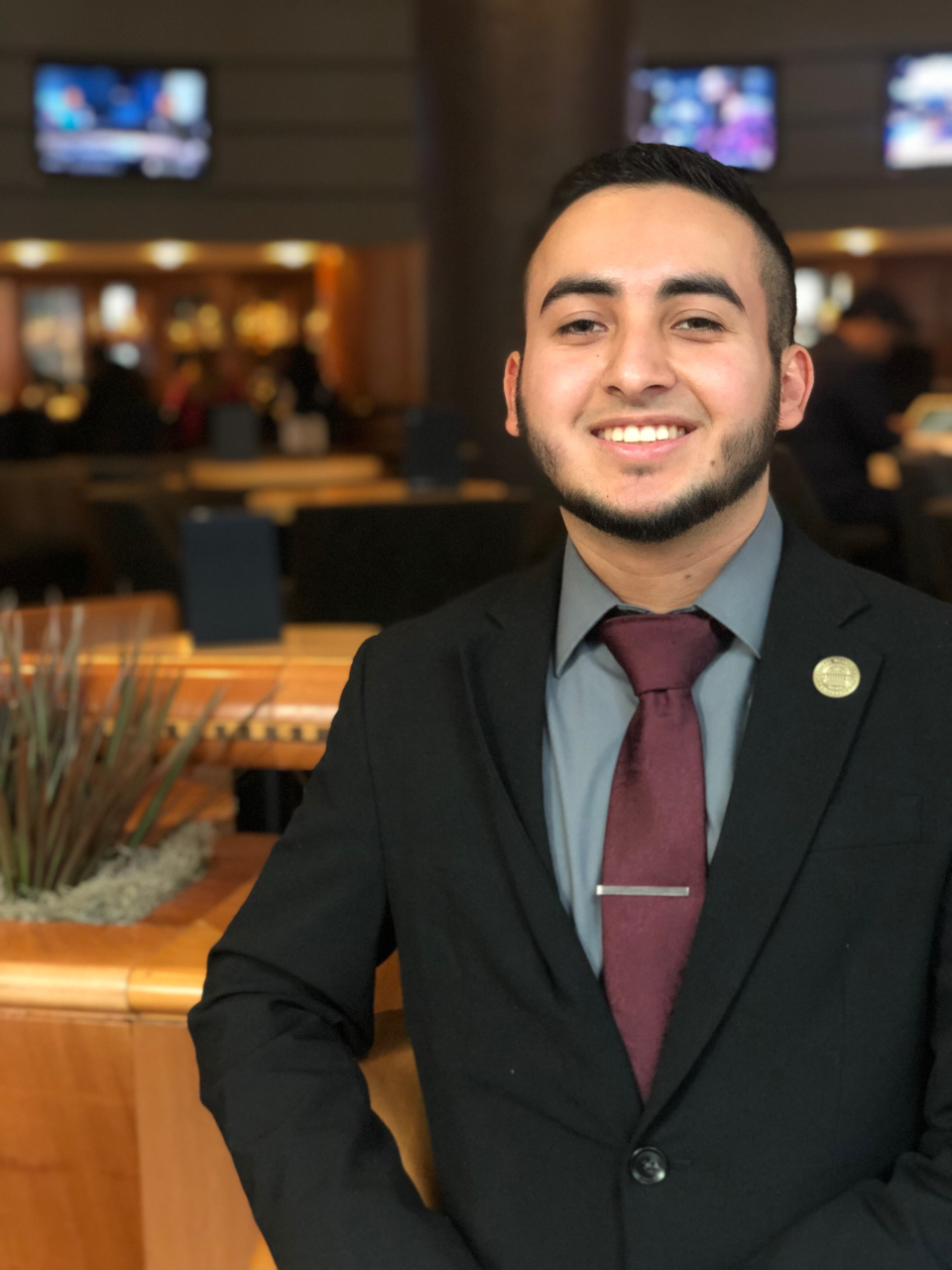 Start Date: July 2020
End Date: June 2022
Affiliation: Governor-appointed Student Member (undergraduate student)
Davon Thomas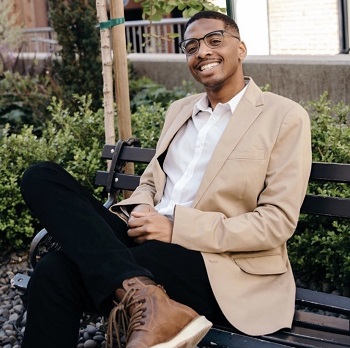 Start Date: March 2022
End Date: June 2023
Affiliation: Governor-appointed Student Member (graduate student)
Davon comes from Sacramento, California, where he most recently served as a California Senate Fellow for California State Senator, Dr. Richard Pan. There, he staffed the Senate Education and Human Services committees and successfully carried a labor dispute bill. Previously, he attended the University of California, Santa Cruz, where he obtained his B.A in American History. During his time there, he served as Vice President of External Affairs and President of his student body, focusing on campus safety, student wellness, and Title IX reform. Currently, he is obtaining his Masters in Public Administration from the Evans School of Public Policy & Governance. When he's not fighting for equitable systems, you can find him on the phone with his mom and grandma, fostering kittens, and volunteering with his community.