News: Support those facing the most barriers to access a valuable education
Meotti on Inside Olympia: Support those facing the most barriers to access a valuable education
October 14, 2019
On October 10, Austin Jenkins interviewed Executive Director Michael Meotti on Inside Olympia. They covered some of the top issues in postsecondary education and focused on opportunities and challenges specific to Washington. Key among these is the state's game-changing investment in residents' lifelong learning.
Opportunity: Washington College Grant
The state's new Washington College Grant gives more money to more students for more kinds of education after high school. Around one-third of Washington households could qualify for fully subsidized tuition at public colleges. Beyond bachelor's and associate degrees, people can use the grant for certificate programs. Next year, it will even cover costs for registered apprenticeships.
Challenge: Finishing a financial aid application to access the grant
Washington's challenge is ensuring that people who qualify can access this benefit. Last year, the state ranked 48th in the nation for the rate of high school seniors completing the FAFSA, or Free Application for Federal Student Aid. Meotti outlines some possible underlying issues and WSAC efforts to expand programs, like the 12th Year Campaign, that support students who face the most barriers. 
"The key issue for everybody to focus on is we want access to valuable education experiences. It's not just access for access' sake. We need to make sure that we align our supports to people who face the most barriers."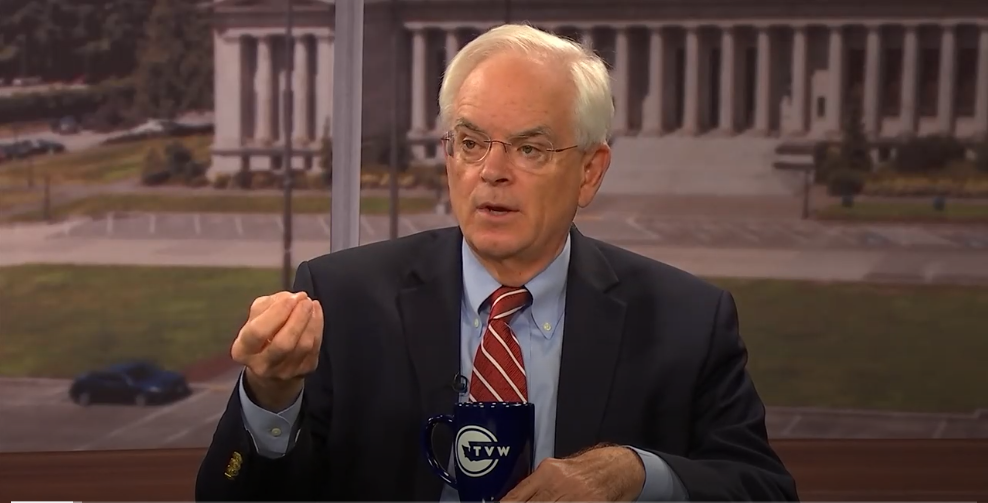 Link: Finanical aid applications (10 min)
Link: Full episode of Inside Olympia (56 min)