Washington Health Corps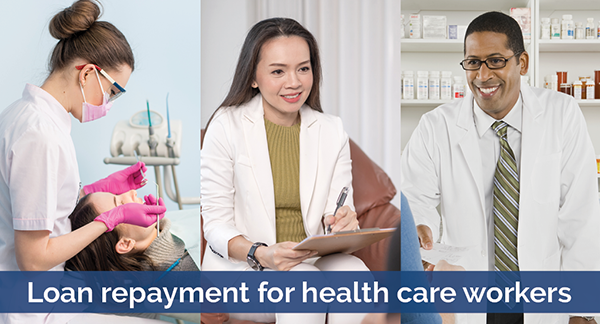 Washington Health Corps programs support licensed health professionals in providing care at approved sites in critical shortage areas. 
Many types of healthcare providers are eligible, in a variety of clinical settings. In exchange for loan repayment, participants commit to serving in certain communities for a set period of time.
Review the WHC Program Reference Guide for details and requirements.
Application Overview & Timeline
Provider application is closed at this time.
Step 1: Sites apply and request preapproval status. WSAC reviews site applications and posts a list of the preapproved sites. A full list of the current preapproved sites is below. Site preapproval status lasts for three years, contingent on the site continuing to meet minimum qualifications.
Step 2: Providers apply during the provider application cycle. To be eligible for consideration, providers must be working at a preapproved site, or have an employment contract to start work at a preapproved site on or before July 1.
Step 3: Sites verify the information submitted on the provider's application and provide additional details about the physical site.
Resources for Providers
Program Information
Program Information
About the Program
Approved Sites
Frequently Asked Questions
Participating or interested sites can learn more on our Washington Health Corps Sites page.
Application Information
Application Information
Washington Health Corps Provider Application is currently closed.
Forms for Current Participants
Forms for Current Participants
What if your career could change a person's life, one positive outcome at a time? Start your path as a behavioral health professional.