Washington State Financial Aid Programs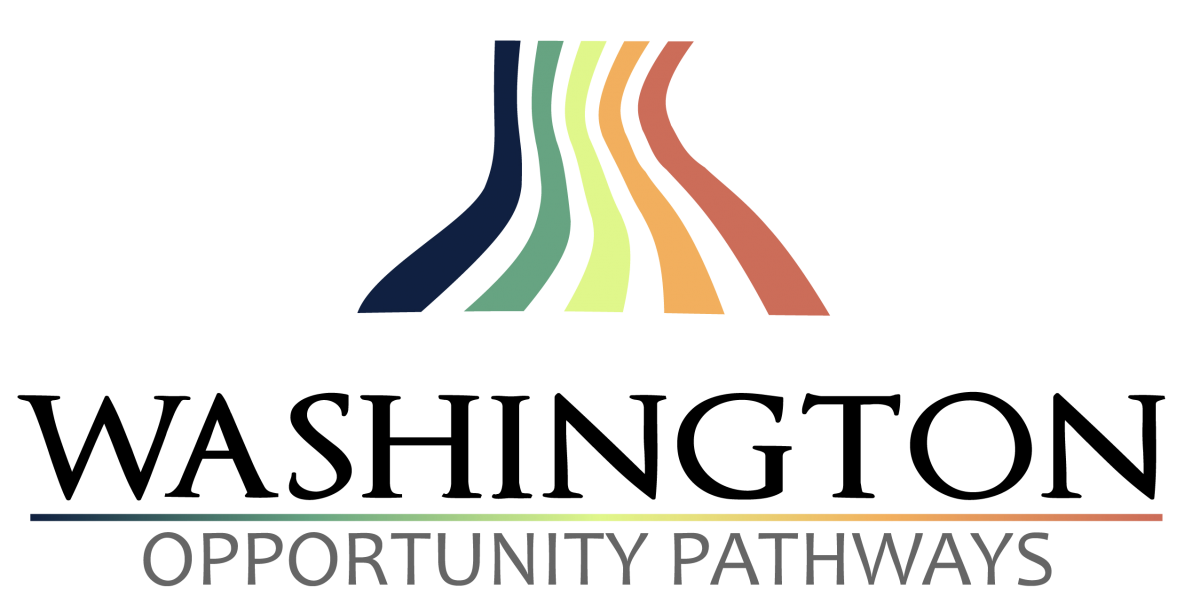 Learn more about Washington's state financial aid programs, collectively known as opportunity pathways. Eligible students must attend a participating institution to receive financial aid.
There are affordable college and career training opportunities for everyone. The first, best step is to apply for financial aid.
View a financial aid glossary of terms here. 
Need-Based Programs
The Washington College Grant (WA Grant) is one of the most generous financial aid programs in the country. People of all ages from low- and middle-income families may qualify to get money for college, career training, and participating apprenticeships. Funding is guaranteed to eligible students.
The College Bound Scholarship provides an early promise of financial aid to students from low-income families.
State Work Study is financial aid for low- and middle-income students. Qualifying students get an approved job, on- or off-campus, to support their education.
The Passport to Careers program helps students from foster care and unaccompanied homeless youth attend and succeed in college, apprenticeships, and pre-apprenticeship programs.
The Washington State Opportunity Scholarship (WSOS) helps low- and middle-income Washington students earn degrees, certificates, or apprenticeships in high-demand trade, health care, or STEM fields and launch careers in Washington State. This program is not administered by the Washington Student Achievement Council. Learn more on the WSOS website.
The Opportunity Grant program helps low-income students complete up to one year of college and a certificate in a high-wage, high-demand career. This program is not administered by the Washington Student Achievement Council. Learn more on the SBCTC website.
Merit-Based Programs
The American Indian Endowed Scholarship benefits eligible students who have close social and cultural ties to an American Indian tribe or community in Washington State.
The Washington Award for Vocational Excellence (WAVE) recognizes graduating high school seniors and community & technical college students for outstanding performance in career and technical education (CTE) programs. This program is administered in partnership with the Workforce Training & Education Coordinating Board. Learn more on the Workforce Board website.
Workforce Programs
The Washington State Educator Workforce programs provide financial aid to attract and retain teachers. Participants work in subjects or locations of high need known as shortage areas. 
Washington Health Corps programs support licensed health professionals in providing primary care at approved sites in critical shortage areas. 
The National Guard Postsecondary Education Grant helps members of the Washington National Guard get an undergraduate degree or certificate.
The Aerospace Loan Program supports training for entry-level aerospace workers.
Learn More About Financial Aid
Not sure where to start? Plan your future with college and career training information and resources.
Review our Financial Aid 101 presentation (English) (Spanish) for an overview of the financial aid application process. 
What's the difference between a grant and a scholarship? What does it mean if a loan is unsubsidized? Get to know financial aid terms with the federal aid glossary.
The U.S. government offers tax benefits that can help students and families pay for education. Learn more about tax benefits for education.