Pave the Way Conference 2016

Registration Now Open for the Pave the Way Conference!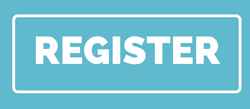 The Washington Student Achievement Council will host the annual statewide conference, Pave the Way: Advancing Equity, Access, Readiness, and Support for Educational Attainment, November 1–2 at the Greater Tacoma Convention and Trade Center. This two-day conference will convene educators, policymakers, and community-based partners from across the P–20 education system. The conference will feature interactive group sessions and offer 20+ workshops focused on policy and practice in the following areas (and more):
College and career readiness
Retention and completion supports at the postsecondary level
Equity, diversity, and inclusion at schools and on college campuses
Early postsecondary awareness
High school completion
Career exploration and workforce training
Culturally responsive teaching and learning
Student transitions
Cross-sector collaboration and collective impact
Community and business engagement
Financial literacy and affordability
Parent and family engagement
Re-engaging adult students
Use of data and technology
Supporting rural and urban schools
Summer melt
Conference objectives:
1. Share effective policies and strategies for educational success among underrepresented and underserved students.
2. Mobilize, inspire, and engage P-20 educators and partners in Washington through meaningful professional development.
3. Foster cross-sector collaboration among P-20 educators and partners to increase progress toward the state's attainment goals.
 
Cost:
Regular conference rate: $200
Presenter rate: $150 (for approved session proposals)
Prices include a continental breakfast and lunch for both days.
Speakers
Jay Inslee, Washington State Governor
Jay Inslee is a fifth-generation Washingtonian who grew up in the Seattle area. His father, Frank, was a high school teacher and coach. His mother worked as a sales clerk at Sears & Roebuck. Jay worked his way through college and graduated from the University of Washington with a degree in economics before earning his law degree at Willamette University. He and his wife, Trudi, then moved to Selah, where Jay worked as a prosecutor and they raised their three sons. Jay first became involved in public service in 1985 when he and Trudi helped lead the effort to build a new public high school in Selah. Motivated to fight against proposed funding cuts for rural schools, Jay went on to represent the 14th Legislative District in the state House of Representatives. He continued serving communities in the Yakima Valley when he was elected to Congress in 1992. The Inslees later moved back to the Puget Sound area, where Jay was elected to Congress in 1998, serving until 2012. As Governor, Jay's top priority is growing Washington's innovative industries, such as clean energy, IT, and life sciences, and strengthening existing industries such as aerospace, agriculture, maritime, and military. To continue growing these industries, Jay knows we must strengthen our schools so we can better equip our children to compete for these good-paying jobs.

 
Justice Mary I. Yu, Washington Supreme Court Justice
Appointed by Governor Jay Inslee on May 1, 2014, Justice Yu joined the Supreme Court after more than 14 years as an accomplished trial court judge in King County Superior Court, where she heard a wide variety of criminal and civil cases and presided over hundreds of adoptions and other family law matters. Justice Yu is the first Asian, the first of woman of color (Asian and Latina), and the first member of the LGBT community to serve on the Washington Supreme Court. Justice Yu has a deep record of service both on and off the bench, mentoring young attorneys, law clerks, and students; co-chairing the statewide Minority and Justice Commission; lecturing at Seattle University; helping lead the bar association's leadership institute for young attorneys; and serving on the board of FareStart and the advisory board for the University of Washington School of Law's Gates Public Service Program. She has officiated hundreds of weddings and adoptions, including our state's first same-sex weddings on the first day couples of the same sex could legally marry in our state. Justice Mary Yu was raised in Bridgeport (a southside neighborhood in Chicago) by immigrant parents; her mother came from Mexico and her father from China. She is the first in her family to graduate from college. She received her B.A. from Dominican University, M.A. in Religious Studies from Mundelein College of Loyola University in Chicago, and J.D. from the University of Notre Dame Law School.
 

Gary Orfield, Professor of Education, Law, Political Science, and Urban Planning; Co-Founder and Director, Civil Rights Project/Proyecto Derechos Civiles, UCLA
Gary Orfield is a professor of education, law, political science, and urban planning at UCLA. He was the co-founder and director of the Civil Rights Project, the nation's leading research center on issues of civil rights and racial inequality, which moved from Harvard University to UCLA in 2007, and was renamed the Civil Rights Project/Proyecto Derechos Civiles at UCLA. Professor Orfield's principal interest is in the development and implementation of social policy, with a focus on the impact of policy on equal opportunity for success in American society. School desegregation and the implementation of civil rights laws have been central issues throughout his career. As part of that work, Professor Orfield has been involved in the development of governmental policy. He has served as an expert witness in several dozen court cases related to his research, including the University of Michigan Supreme Court case which upheld the policy of affirmative action in 2003. He has also been called to give testimony in civil rights suits by the United States Department of Justice and many civil rights, legal services, and educational organizations. In 2007, Orfield was awarded the Social Justice in Education Award by the American Educational Research Association for "work which has had a profound impact on demonstrating the critical role of education research in supporting social justice." He is also a member of the National Academy of Education. Professor Orfield is a native Minnesotan, and received his Ph.D. from the University of Chicago.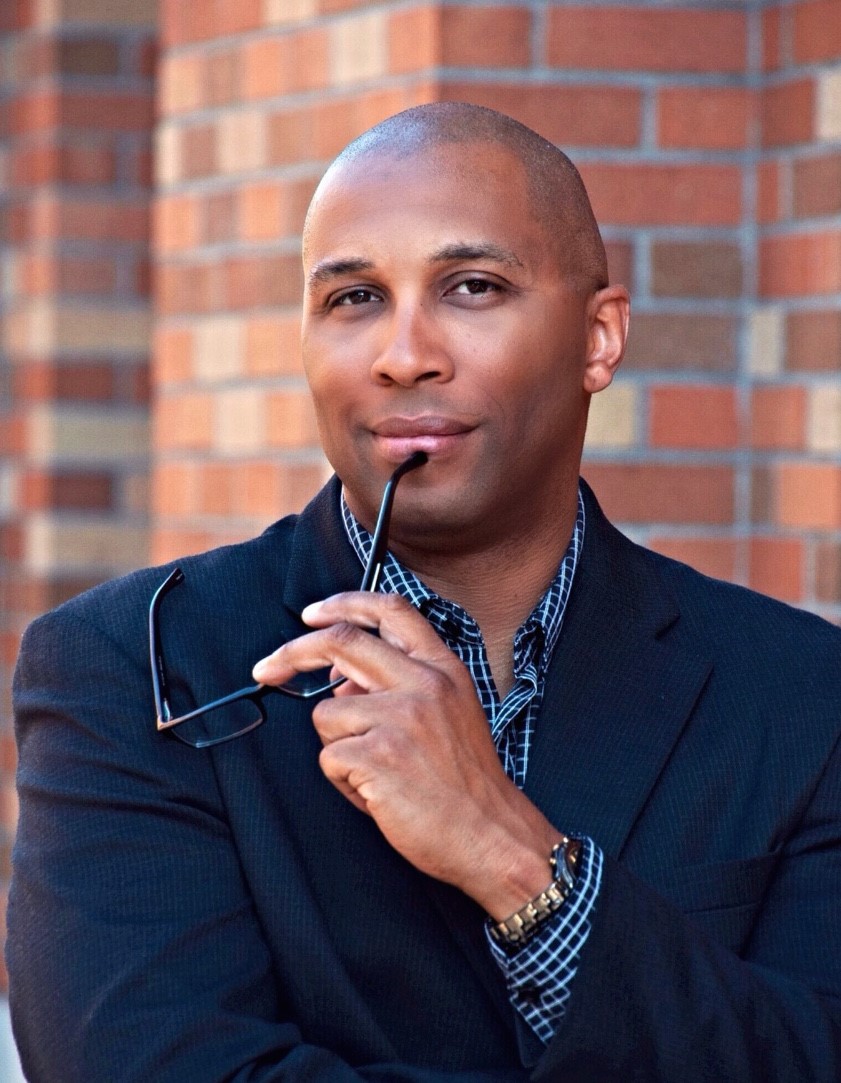 Eric Davis, Educational Consultant and Bellevue College Faculty
Eric Davis is a member of the Sociology faculty at Bellevue College where he teaches Race & Ethnic Relations, Blacks in America, Sports in Society, and Education in the 21st Century. From 2004 to 2009, Eric served as an Academic Adviser in the University of Washington Athletic Department. Prior to UW Athletics, Eric was the Director of Multicultural Affairs at Seattle University and Director of Campus Diversity at North Seattle College. As a member of the University of Washington Consulting Alliance, Eric facilitates diversity workshops, provides 1-1 coaching, and teaches courses for UW Professional and Organizational Development. Eric holds a Bachelor's in African American Studies/Political Science from UCLA and a Master's in Education from Seattle University.

 
Enrique Cerna, Broadcast Journalist, PBS KCTS9
The son of Mexican immigrants, Enrique Cerna was born and raised in the Yakima Valley. Enrique joined KCTS 9 in January 1995. He has anchored current affairs programs, moderated statewide political debates, produced and reported stories for national PBS programs in addition to local documentaries on social and juvenile justice, the environment, and Latinos in Washington State. Enrique has earned nine Northwest Emmy Awards and numerous other honors. In June 2013 he was inducted into the National Academy of Television Arts and Sciences Northwest Chapter's Silver Circle for his work as a television professional.
Educational Opportunity Gap Oversight and Accountability Committee (EOGOAC)
The Educational Opportunity Gap Oversight and Accountability Committee (EOGOAC) was established by the Legislature to address the opportunity gap in Washington State. The committee is charged by RCW 28A.300.136 to synthesize the findings and recommendations from the five 2008 Achievement Gap Studies into an implementation plan and continue to recommend policies and strategies to the Superintendent of Public Instruction, the Professional Educator Standards Board, and the State Board of Education in the following areas:
Supporting and facilitating parent and community involvement and outreach.
Enhancing the cultural competency of current and future educators and the cultural relevance of curriculum and instruction.
Expanding pathways and strategies to prepare and recruit diverse teachers and administrators.
Recommending current programs and resources that should be redirected to narrow the gap.
Identifying data elements and systems needed to monitor progress in closing the gap.
Making closing the achievement gap part of the school and school district improvement process.
Exploring innovative school models that have shown success in closing the achievement gap.
The EOGOAC is committed to elevating student and community voice, and believes in modeling culturally responsive communication. In addition to regular monthly meetings, the EOGOAC has held community forums, with the intent to increase community understanding and involvement in the work of the EOGOAC through sharing their current recommendations with parents, students, and other members of the community.
Location
Conference Location:
Greater Tacoma Convention & Trade Center
1500 Broadway
Tacoma, WA 98402
Phone: 253-830-6601
Driving directions
From I-5 Southbound/Northbound
1. At Exit 133 (City Center Exit) turn RIGHT onto the ramp toward I-705/City Center. 
2. Keep LEFT to stay on ramp toward I-705/City Center. 
3. Turn LEFT onto ramp toward A Street/City Center. 
4. Keep LEFT to stay on ramp toward S. 15th Street Pacific Avenue. 
5. Follow S. 15th Street two blocks. 
6. The GTCTC will be on your left at 1500 Broadway. 
7. To access onsite parking, turn LEFT onto Market Street. 
8. Turn LEFT again on S. 17th Street to access parking lots A,B,D, and E. 
Print directions and map or get information about Tacoma traffic on WSDOT.
Parking
The GTCTC has over 400 parking spacees that can be accessed at Market & 17th Street. Parking lots are operated by Republic Parking and managed by the City of Tacoma. Accessible parking, including van accessible parking, is available in Parking Lot A Garage on a first come, first serve basis. 
Standard parking rates (subject to change at any time): 
$5.00 for 0-4 hours

$10.00 for 4 or more hours
Alternate off-site parking options include street parking, downtown Tacoma parking lots, and the Tacoma Dome Station, serviced by Link Light Rail. 
Registration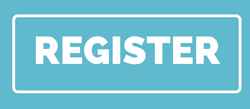 How to Register:
Conference registration will be accepted on a first come, first served basis, and capacity is limited to 500 attendees. 
Cost
The following rates include continental breakfast and lunch for both days of the conference.  
$200 - regular conference rate
$150 - presenter rate
Accepted forms of payment
Credit card: Visa and MasterCard only.
Clock Hours
Earn credit hours for this event:
Clock Hours: Up to 14 hours for full participation in the conference
Session ID: OLAA-217
Course Number: 60297
Course Name: Pave the Way 2016 Conference
You can earn clock hours through Educational Service District 113. You must register with ESD 113 before the conference, and sign in each day, to receive clock hours for this event. Please view the participant information sheet for more details.
For additional information, contact Tiffany Harmon at ESD 113 (360.464.6700).
Agenda
Pave the Way will feature interactive group sessions and offer 35+ workshops
(detailed descriptions here) 
focused on policy and practice. Click the image below to open in a new window.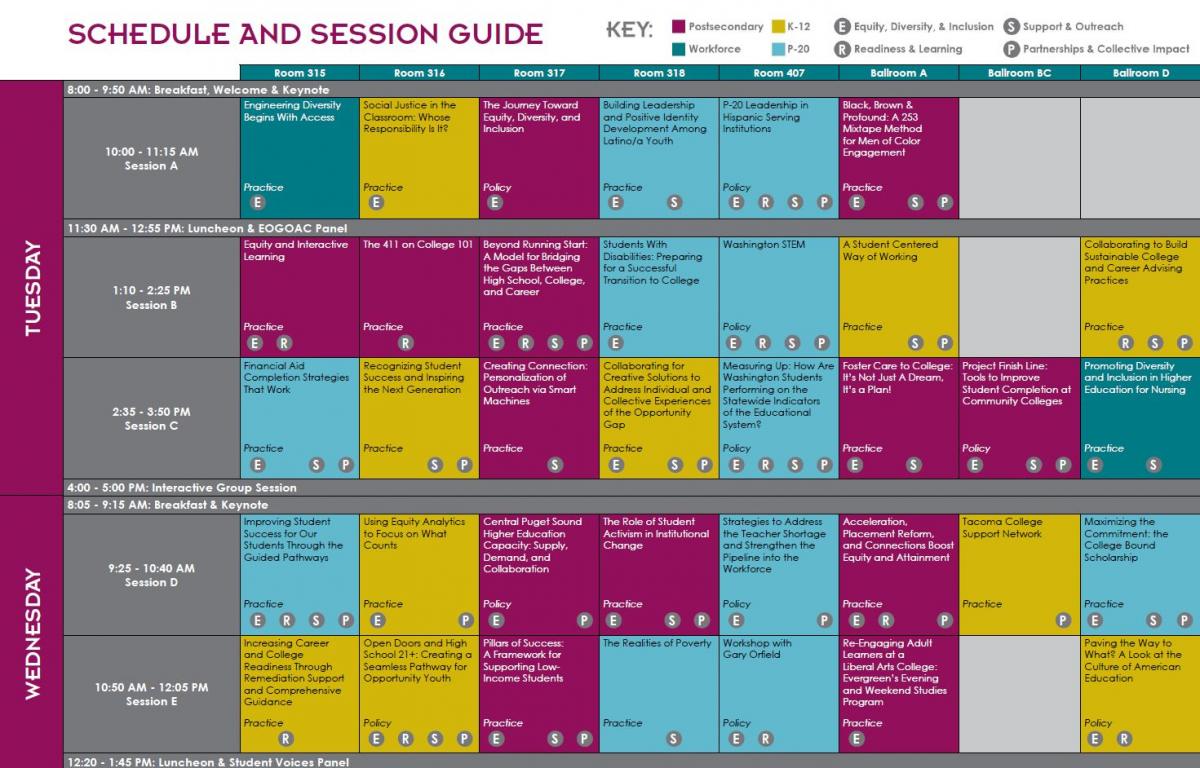 Lodging
Where to Stay:
Hotel Murano set aside a block of rooms on Monday October 31 and Tuesday November 1, 2016, for guests attending the Pave the Way 2016 Conference. The nightly rate is $120 plus taxes, which is the allowable per diem rate for government employees. You can reserve online or over the phone. Ask for the Washington Student Achievement Council to receive the special group rate.
Reserve early! This special rate expires on October 21, 2016.
Conference Hotel 
Hotel Murano
1320 Broadway Plaza
Tacoma, WA 98402
888-862-3255 or 253-238-8000
Hotel Murano is located across the street from the Tacoma Convention Center. There are also other hotels in the area that may offer a per diem rate.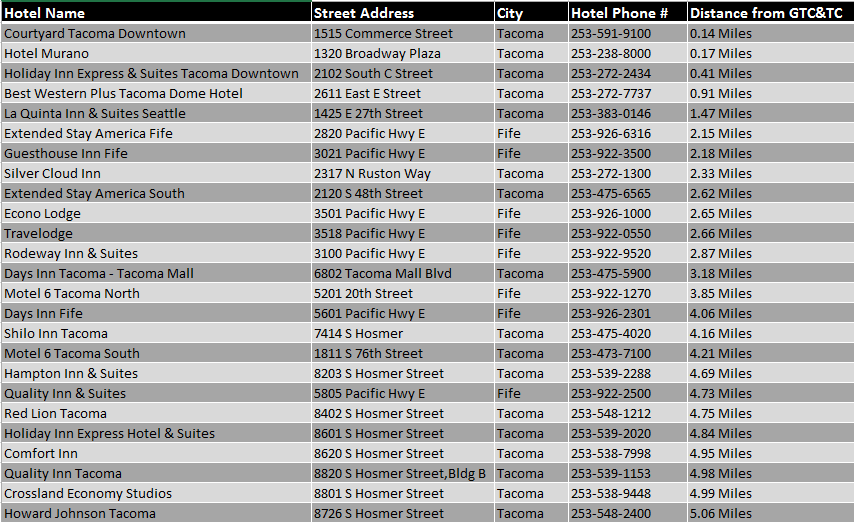 Sponsorships
Interested in sponsoring Pave the Way?
Download our sponsorship information flier for more information.
Email Weiya Liang at weiyal@wsac.wa.gov for more information. Please note, some sponsorship opportunities are limited.