Pave the Way Conference 2016

Registration Now Open for the Pave the Way Conference!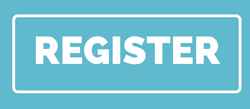 The Washington Student Achievement Council will host the annual statewide conference, Pave the Way: Advancing Equity, Access, Readiness, and Support for Educational Attainment, November 1–2 at the Greater Tacoma Convention and Trade Center. This two-day conference will convene educators, policymakers, and community-based partners from across the P–20 education system. The conference will feature interactive group sessions and offer 20+ workshops focused on policy and practice in the following areas (and more):
College and career readiness
Retention and completion supports at the postsecondary level
Equity, diversity, and inclusion at schools and on college campuses
Early postsecondary awareness
High school completion
Career exploration and workforce training
Culturally responsive teaching and learning
Student transitions
Cross-sector collaboration and collective impact
Community and business engagement
Financial literacy and affordability
Parent and family engagement
Re-engaging adult students
Use of data and technology
Supporting rural and urban schools
Summer melt
Conference objectives:
1. Share effective policies and strategies for educational success among underrepresented and underserved students.
2. Mobilize, inspire, and engage P-20 educators and partners in Washington through meaningful professional development.
3. Foster cross-sector collaboration among P-20 educators and partners to increase progress toward the state's attainment goals.
 
Cost:
Regular conference rate: $200
Presenter rate: $150 (for approved session proposals)
Prices include a continental breakfast and lunch for both days.
Speakers
Location
Registration
Clock Hours
Agenda
Lodging
Sponsorships