Pave the Way Conference

About the Conference
The annual Pave the Way conference focuses on strategies to advance equity, increase college readiness, and broaden access to higher education in Washington State. The conference brings together educators, policymakers, and community partners from across the education system, from preschool through college. Pave the Way aims to ensure historically marginalized students receive the support they need to succeed.
The 2019 conference will take place December 11 at the University of Washington in Seattle.
Join the Pave the Way listserv to receive updates about this year's conference.
Conference Objectives
Pave the Way aims to address the opportunity gap in pursuit of Washington's statewide educational attainment goals. To that end, this event convenes educators, policymakers, and community-based advocates across the education spectrum to:
Share effective equity-focused policies and strategies for educational success among Washington's marginalized and underrepresented student populations.
Mobilize, inspire, and engage P-20 educational partners in the state through meaningful professional development.
Engage P-20 educators and advocates in the intersect of policy, practice, and partnerships to increase progress toward the state's educational attainment goals.
Session Proposals Now Being Accepted
Submit your session proposal online. (You may preview the questions here.) We welcome session content highlighting policies, best practices, and partnerships designed to increase educational attainment among underrepresented and historically marginalized populations in Washington. We encourage session proposals for dynamic presentations that engage attendees through an equity lens in one or more of the key areas of focus below:
Affordability: Creating affordable, high-quality pathways toward completion of certificates and degrees, including apprenticeships and other career-connected learning opportunities.
Enrollment: Improving readiness, transitions, and college-going culture among traditional-aged students, in addition to the recruitment of stopped-out adults with some college credit and no degree.
Completion: Bolstering institutional policies, resources, and services to support student success and completion in K-12 and college.
Student Supports: Ensuring access to and coordination of non-academic supports (e.g. institution support services, public benefits, and community-based resources) for students in need.
Breakout session length: 75 minutes
Deadline to submit proposals: October 25, 2019
Upon approval of session proposal, selected presenters can register to attend the full conference at a reduced rate.
 
Registration
Registration is now open!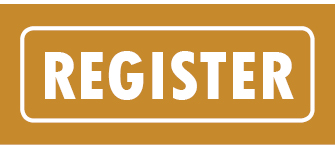 Cost
Regular rate: $125
Late rate (after November 25, 2019): $155
Breakout session presenter rate: $80
All rates include lunch and continental breakfast on the day of the event.  
Accepted forms of payment
Credit card: Visa and MasterCard only.
Conference Schedule
2019 Conference Schedule
Details to come.
| | |
| --- | --- |
| | |
| 7:30-8:30 a.m. | Doors Open and Continental Breakfast |
| 8:30-10:00 a.m. | Morning Keynote |
| 10:00-10:15 a.m. | Break |
| 10:15-11:25 a.m. | Breakout Session A |
| 11:25-11:40 a.m. | Break |
| 11:40 a.m.-1:10 p.m. | Afternoon Keynote w/ lunch |
| 1:10-1:25 p.m. | Break |
| 1:25-2:35 p.m. | Breakout Session B |
| 2:35-2:50 | Break |
| 2:50-4:00 | Breakout Session C |
| 4:00 | Networking |
Location & Parking
Conference Location
University of Washington—Husky Union Building (HUB)
4001 E. Stevens Way NE
Seattle, WA 98195
Phone: 206-543-8191
Driving Directions
Parking
Parking passes may be purchased at gatehouses surrounding campus (see parking info link above). Parking areas close to the HUB include the Padelford Garage ($15/day) and self-serve E1 parking lot ($5/day).
Be sure to read the signs! Parking is enforced on all days at all times, so please make sure you park legally.
Public Transportation
Lodging
Conference Lodging
A limited number of rooms are available at the Silver Cloud Inn – University District at the state per diem rate. Attendees do not need to be state employees to obtain this rate, but do need to specifically reserve as part of the conference block. 
Special rate: $184 plus taxes. This special rate is only available for check-in on December 10, 2019.
To reserve, follow the online reservation instructions or call the hotel at (206) 526-5200 or (800) 205-6940 and mention the conference "Pave the Way" to receive this preferential rate. This offer expires at 3:00 P.M. on November 17, 2019.
Sponsorships
Interested in sponsoring Pave the Way 2019?
Download our sponsorship information flier to learn about sponsoring this year's Pave the Way conference. 
Contact Christina Crawford (360-753-7629) with questions, or to become a sponsor.
2019 Pave the Way Sponsorship Opportunities

Benefits by Sponsorship Level

Complimentary conference registrations

8

6

4

2

1

Exhibit tables

2
Choice of
Location
1
Choice of 
​Location
1
Assigned
1
Assigned
1
Assigned

Highlighted in digital program

200 words for
description/
promotion,
logo, and URL
200 words for
description/
promotion,
​logo, and URL
50 words for
description,
​logo, and URL
50 words for
description,
and logo
Name in
exhibitor list

Sponsorship recognition slide displayed on large screen

Individual

Individual

Individual

Shared

Shared

Logo included on shared sponsorship banner

♦

♦

♦

 
 

Banner ad in digital program

30-second
duration

20-second




​duration

10-second




​duration

 
 

Verbal recognition in conference welcome

♦

♦

 
 
 

Individual major sponsor banner

♦

♦

 
 
 

Push notification in digital program

♦

 
 
 
 

Optional brief stage time

♦

 
 
 
 
Clock Hours
Clock hours will be available
We anticipate offering clock hours for this event, available through Educational Service District 113. More information will be available in the early fall.
---

Visit our archives for information about past years' Pave the Way conferences.