Office Hours - 2014 Fall Archive
October meeting update: Council commits to recommendations for student support and affordability 
Posted on October 15, 2014 
At its meeting on October 8, the Council approved seven recommendations comprising the draft 2014 Strategic Action Plan. These recommendations share the common goals of increasing student access and success in postsecondary institutions that are affordable, predictably funded, and aligned with K-12 education as well as workforce needs.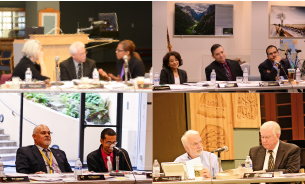 The first two recommendations support maintaining the level of funding needed to:
Fulfill increasing caseload requirements for the College Bound Scholarship program. 

Protect the state's investment in public two- and four-year institutions. 
The Council also approved five policy recommendations: 
Enhance service in State Need Grant. 

Expand the reach of dual-credit opportunities. 

Support underrepresented students. 

Reinvest in State Work Study. 

Develop an affordability framework. 
Faculty and staff from several institutions shared appreciation for the Council's work developing draft dual-credit legislation associated with the fourth policy recommendation. Council Chair Maud Daudon also commended institutions for the recent agreement to use Smarter Balanced test scores in course-placement decisions. 
The Council will vote to adopt the 2014 Strategic Action Plan at its November meeting. 
Written by Emily Persky
GET Program returns to fully-funded status
Posted on October 13, 2014 
State Actuary, Matt Smith, recently announced that the Guaranteed Education Tuition (GET) program's funded status is 106 percent and is expected to meet all of its financial obligations for current enrollees. 
Since 1999, Washington's Guaranteed Education Tuition (GET) program has paid more than a half billion dollars in higher education expenses on behalf of more than 37,000 students. The GET program now manages more than 157,000 college savings accounts valued at close to $3 billion.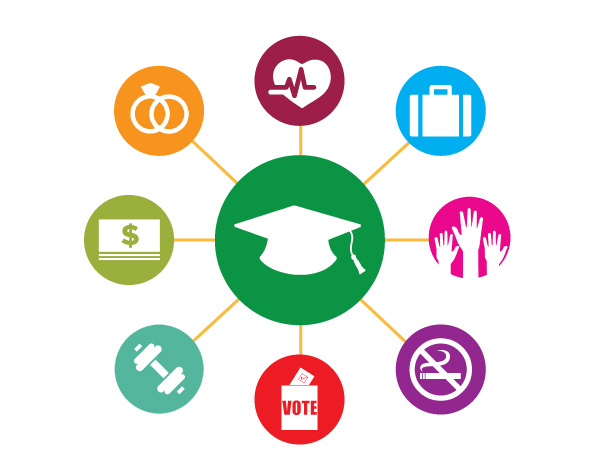 The financial health of the program has definitely improved over the past few years. Last year, the program enhanced its solvency report card grade from a "B" to an "A" rating and this year – seven years earlier than expected – the program surpassed its 2021 projected funded status. The positive change in the program's funded status is due primarily to strong investment returns and the fact that tuition did not increase at Washington's state's universities for the second straight year.
While there is no denying that the cost of a college education has increased dramatically over the past two decades, the citizens of Washington State continue to display their growing value of a college degree by using GET to save more of their hard-earned dollars for their children's future higher education expenses. 
Flat tuition is a reprieve for Washington families who experienced double-digit tuition growth from 2009 to 2013. Over the past 10 years, tuition has increased an average of 8.6 percent per year, which has contributed to the growth in student debt that is now valued at more than $1.2 trillion nationally. 
Ultimately, our goal as an organization is to switch the personal finance of higher education from a debt-driven model to a savings-driven model, so that when a student completes their degree, they have the financial freedom to pursue their dreams and take an active role in contributing to our state's economy and communities. 
We strive to accomplish this goal every day by offering Washington families incentives, tools, and resources to help them save, make wise investment decisions, and to make it as easy as possible to make regular contributions to their accounts. By providing these resources to families, their children will be better positioned to continue to grow and prosper in their academic pursuits. 
There is no doubt that education is the key to unlocking the door to opportunity. Throughout the past several years, new research continues to provide supportive evidence that a college degree not only increases the economic earning power of both individuals and our state economy, but it's also proven to contribute to improved health and other social benefits such as increased homeownership, voting rates, and community volunteerism.  
For more information, read the Actuary Report. 
Written by Betty Lochner, GET Program Director
College Bound Scholarship cohort largest ever 
Posted on October 6, 2014 
Over 32,000 eighth graders signed up for the College Bound Scholarship (CBS) program by the June 30 deadline. The graduating class of 2018 includes the largest CBS cohort since students began signing up for the scholarship in 2007, even though the number of students eligible for free and reduced price lunch dropped slightly from last year. 
Image Credit: Alison Eldridge
The CBS program has come a long way since it began in 2007, growing both in size of cohorts and the rate of eligible students participating in the program. In 2008, 57 percent of eligible students signed up for the scholarship. Fast forward to 2014, and 89 percent of eligible students signed up to receive the scholarship when they graduate from high school.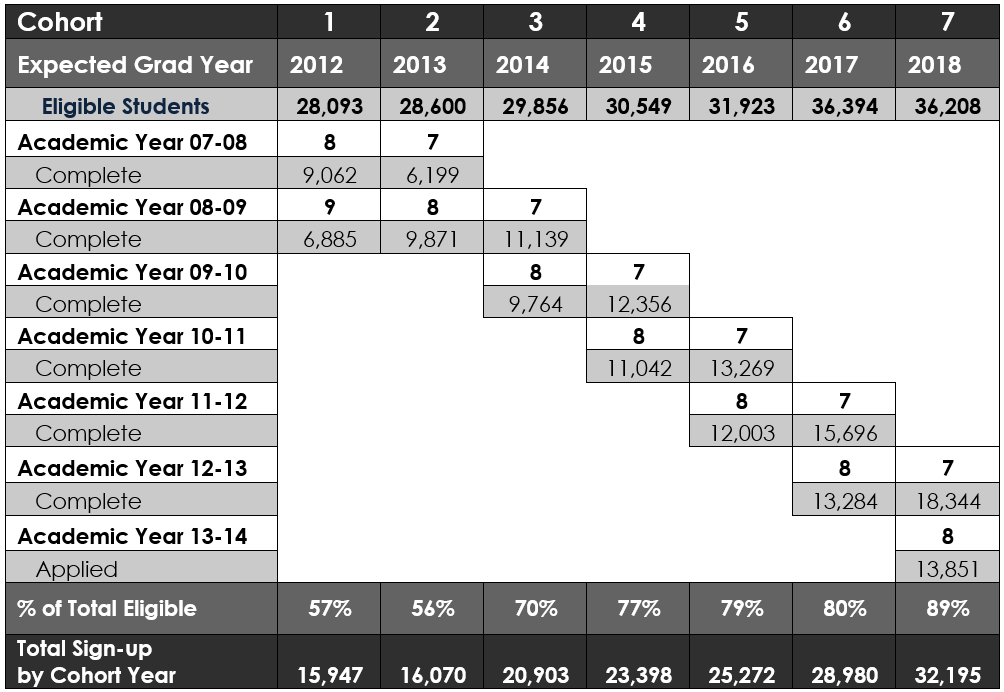 These increases are the result of strong outreach efforts by school districts and partnering organizations. Notably, 69 school districts saw 100 percent of their eligible students sign up for the scholarship. 
The CBS program provides financial assistance to low-income students who want to achieve the dream of a college education. Students sign up in middle school, no later than June 30 of their 8th grade year, to receive an early commitment of state funding. The scholarship, in combination with other state aid, covers tuition (at public college rates).
Written by Emily Persky