Pave the Way Conference 2015

October 5 & 6, 2015
Join us as we convene educators, practitioners, advocates, leaders, and policymakers for the 2015 Pave the Way Conference. This two-day event will focus on advancing equity, access, readiness, and support for underserved students throughout the P-20 education system in Washington State. 
The conference will feature interactive group sessions and more than 40 breakouts focused on skill development, best practices, policy discussions, cross-sector alignment, community partnerships and much more. Breakout session discussions will include:
Cross-sector alignment and collective impact
Diversity
Access and student readiness
Outreach and support 
Policy
Serving non-traditional and at-risk students
Parent and family engagement
Culturally responsive teaching and learning
Using data and technology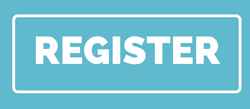 10.5 clock hours is available for this event!
Speakers
KEYNOTE SPEAKERS: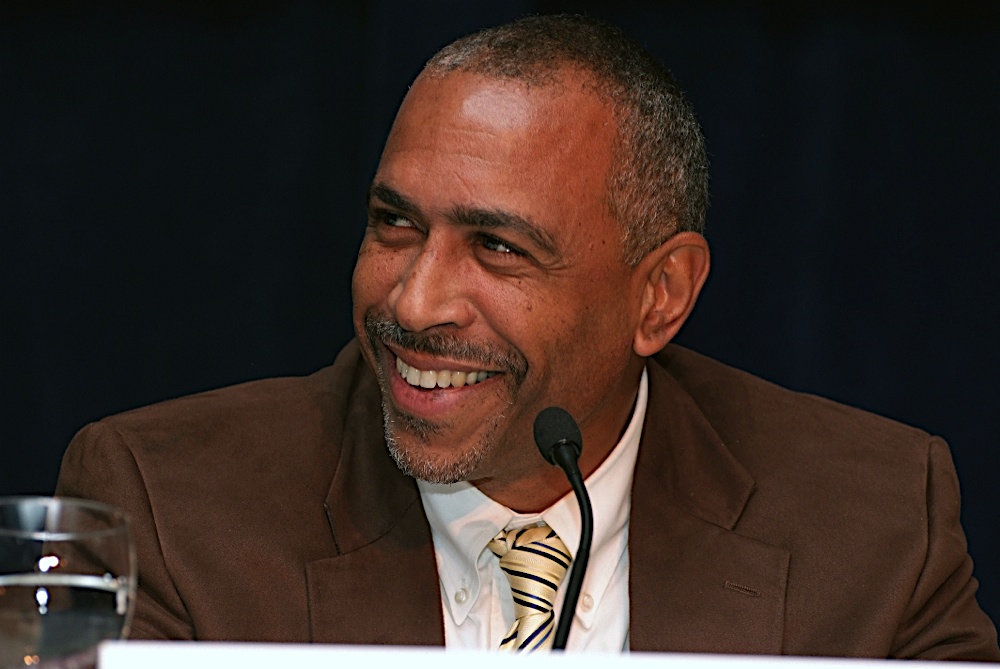 Dr. Pedro Noguera, Distinguished Professor, UCLA and Author of City of Schools and the American Dream
Pedro Noguera is the Distinguished Professor of Education at the Graduate School of Education and Information Studies at UCLA. Prior to joining the faculty at UCLA he served as a tenured professor and holder of endowed chairs at New York University (2003 – 2015) Harvard University (2000 – 2003) and the University of California, Berkeley (1990 – 2000).  He is the author of eleven books and over 200 articles and monographs. He serves on the boards of numerous national and local organizations and appears as a regular commentator on educational issues on CNN, MSNBC, National Public Radio, and other national news outlets.  His most recent books are Excellence Through Equity" (Corwin 2015) with Alan Blankstein, "School for Resilience: Improving the Life Trajectory of African American and Latino Boys" with E. Fergus and M. Martin (Harvard Education Press 2014), and "Creating the Opportunity to Learn" with A. Wade Boykin (ASCD, 2011).  Dr. Noguera appears as a regular commentator on educational issues on CNN, MSNBC, National Public Radio, and other national news outlets.  From 2009 - 2012 he served as a Trustee for the State University of New York (SUNY) as an appointee of the Governor. He serves on the boards of numerous national and local organizations including the Economic Policy Institute, the Young Women's Leadership Institute, The After School Corporation and The Nation Magazine.  In 2013, he was appointed to the Kappa Delta Pi Honor Society and in 2014, he was appointed to the National Academy of Education.  Noguera recently received awards from the Center for the Advanced Study of the Behavioral Sciences/Sage for outstanding achievement in advancing the understanding of the behavioral and social sciences as they are applied to pressing social issues, the National Association of Secondary Principals for distinguished service to the field of education, and from the McSilver Institute at NYU for his research and advocacy efforts aimed at fighting poverty.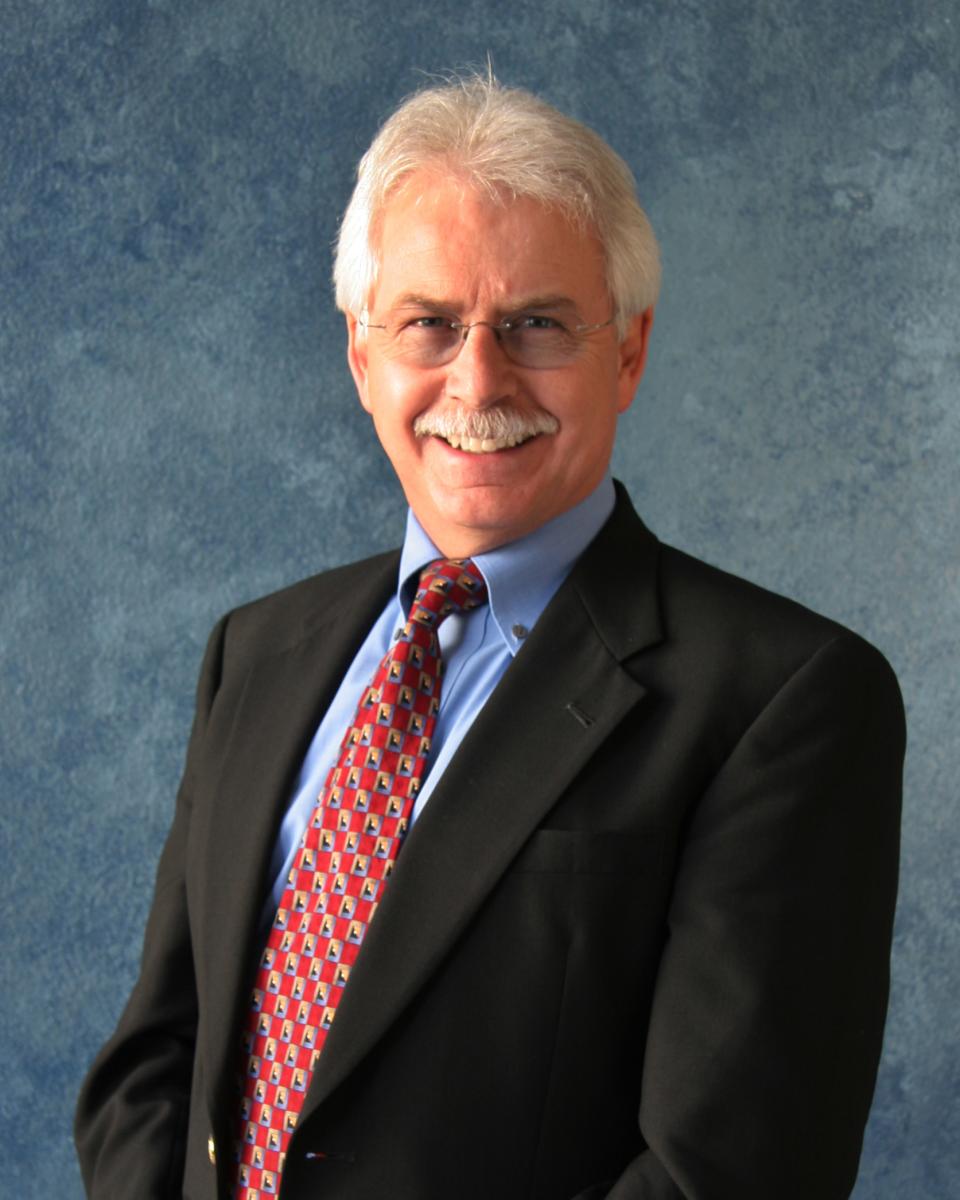 Dr. Gene Sharratt, Executive Director—Washington Student Achievement Council
Dr. Sharratt is currently the Executive Director for the Washington Student Achievement Council. Created by the Legislature in 2012, the Council is the lead state agency bringing together all sectors of the state's education system to improve access, achievement and outcomes for all Washington citizens, from early learning through higher education. One of the Council's primary duties is building a comprehensive 10-year Roadmap that will help guide education reform and innovation.
Before joining the Governor's Cabinet, Dr. Sharratt spent ten years as a college professor and twenty-plus years as a K-12 classroom teacher, principal, assistant superintendent, school superintendent, and ESD superintendent in international and public schools. This experience was in Washington, Alaska, and Norway.
Dr. Sharratt enjoys writing and has published numerous articles in professional journals and magazines. He is the past president of the Washington Educational Research Association and serves on the editorial board for Washington Kappan.
Dr. Sharratt was awarded the 2013 Education Leadership Lifetime Legacy Award. He was recognized as the Washington State School Superintendent of the Year in 1991 and as the National Education Administrator of the Year in 1988, and he received the Outstanding Teacher Award from Pi Lambda Theta Educational Honor Society, Dr. Sharratt holds a Bachelor of Arts degree from Washington State University and a Master of Arts degree from Pacific Lutheran University. He received his Ph.d. from Washington State University. 
 

Steve Smith, Executive Director (Tacoma)—College Success Foundation
Steve Smith has nearly 25 years of experience in the Tacoma college arena, having led offices of admissions, student affairs, community relations and diversity services. Smith was named director of CSF – Tacoma in March 2012 and executive director in June 2014.
Prior to joining CSF, Steve was assistant director of alumni and parent relations at the University of Puget Sound and served in a variety of capacities at the University of Washington Tacoma. Steve began his career in college administration at Pacific Lutheran University. He has a master's degree in guidance and counseling and a bachelor's degree in psychology.
Steve is active in the Tacoma community; he serves on the Pierce College Board of Trustees, is a member of Rotary Club of Tacoma #8 and has served on the Franciscan Foundatio n Board, City Club of Tacoma and Tacoma MESA Advisory Board, to name a few. 
PLENARY SESSION SPEAKERS: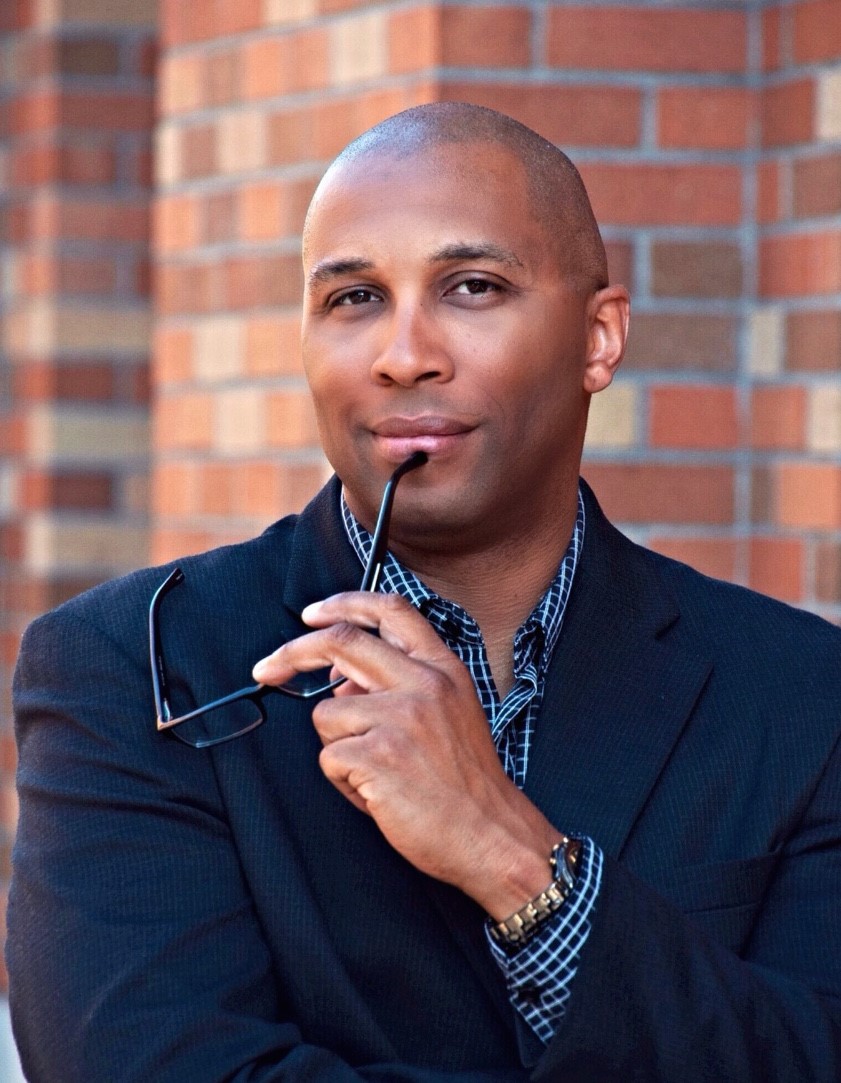 Eric Davis, Educational Consultant—Professor E Consulting
Eric Davis is a member of the Sociology faculty at Bellevue College where he teaches Race & Ethnic Relations, Blacks in America, Sports in Society, and Education in the 21st Century. From 2004 to 2009, Eric served as an Academic Adviser in the University of Washington Athletic Department. Prior to UW Athletics, Eric was the Director of Multicultural Affairs at Seattle University and Director of Campus Diversity at North Seattle College. 
As a member of the University of Washington Consulting Alliance, Eric facilitates diversity workshops, provides 1-1 coaching, and teaches courses for UW Professional and Organizational Development. 
Eric holds a Bachelor's degree in African American Studies/Political Science from UCLA and Master's degree in Education from Seattle University.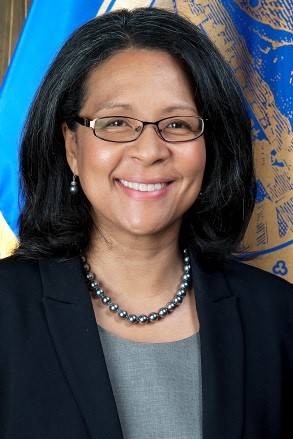 Marilyn Strickland—Mayor, City of Tacoma, WA
Marilyn Strickland is currently serving her second term as Mayor of the City of Tacoma.  Born in Seoul, Korea, she is a graduate of the University of Washington and holds an MBA from Clark-Atlanta University.  Prior to serving on the Tacoma City Council, Strickland gained professional experience in both the private and public sectors.  As Mayor, her pro-growth agenda is focused on assisting small businesses, improving education, and strengthening neighborhoods.  She serves on many boards and committees including the University of Washington-Tacoma, the U.S. Conference of Mayors, and the Global Cities Foreign Direct Investment Initiative.

Dr. Yolanda L. Watson Spiva - President & Chief Executive Officer, College Success Foundation
Yolanda L. Watson Spiva is the president and chief executive officer of the College Success Foundation (CSF). 
Prior to joining CSF in September 2013, Yolanda served as CEO/executive director of Project GRAD Atlanta Inc., a nonprofit based in Atlanta, GA, with the mission to collaborate with the Atlanta Public Schools in order to increase the number of students graduating from high school and college. 
Yolanda's 20-year career spans a range of leadership, general management, public affairs, operations and academic officer positions. Prior to Project GRAD, she was assistant dean at Trinity College. In her extensive work as a consultant, she provided services to higher education, education associations and nonprofit organizations related to leadership, strategic planning, fundraising, public affairs, communications, program management and business process reengineering. Yolanda has also held various positions with the U.S. Department of Education in Washington, D.C., and Atlanta, GA.
In addition to having authored numerous research articles, Yolanda also wrote the 2005 NAACP Image Award-nominated book, "Daring to Educate: The Legacy of the Early Spelman College Presidents (1881-1953)."  In 2011, Yolanda was awarded the prestigious Turknett Leadership Character Award for outstanding leadership in the nonprofit sector.
Yolanda earned her undergraduate degree in economics from Spelman College, her master's degree in public policy from the University of Chicago and her Ph.D. degree in higher education from Georgia State University.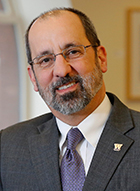 Dr. Mark Pagano, Chancellor—University of Washington Tacoma
Dr. Mark A. Pagano, the fourth Chancellor of the University of Washington Tacoma, grew up in southern Illinois. He has a B.S. (1979) in engineering (he was a first-generation college student), an M.S. (1983) in engineering, and a Ph.D. (1992) in engineering science from Southern Illinois University Carbondale.
Until his appointment at UW Tacoma in March 2015, Dr. Pagano served as provost and vice chancellor for academic affairs at Montana State University Billings, the only urban-serving university in Montana. He led the development of a university-level strategic plan and was instrumental in planning and funding a new science building, Yellowstone Hall.
Prior to MSU Billings, Dr. Pagano spent 19 years at Purdue University in Indiana, where he reached the rank of full professor and served in a variety of administrative positions: department head, director of the statewide outreach system, associate vice-provost for engagement, and dean of Purdue Extended Campus.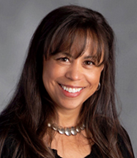 Dr. Amy Eveskcige, Superintendent—Chief Leschi Schools 
As a rebellious teen growing up in Tacoma, Amy dropped out of school and landed in foster care. But she credits a rediscovery of her Puyallup Indian heritage and support from family and tribe for pulling her back from what could have been a disastrous path.
Today, armed with a doctoral degree in educational leadership from Washington State University, she is preparing to take the reins as superintendent at Chief Leschi Schools, operated by the Puyallup Tribe of Indians. She will be the first Puyallup tribal member to head the school, which educates nearly 1,000 students from preschool to high school.
She has broad experience in South Sound education circles, having held leadership positions in the Vashon Island, Puyallup and Tacoma school districts. She was also an administrator of the Muckleshoot Tribal School in Auburn and previously worked as a secretary, teacher and elementary principal at Chief Leschi.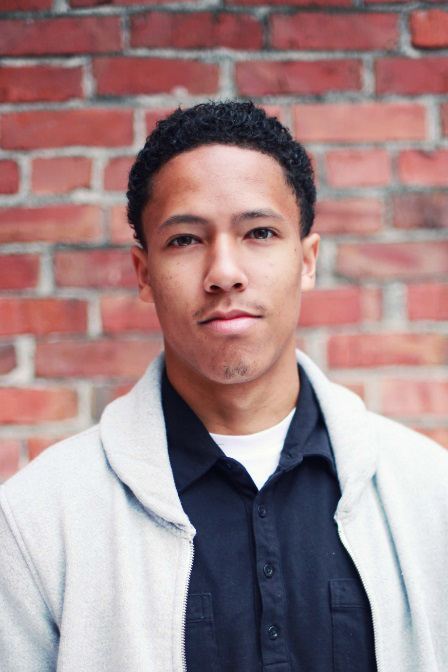 Christian Paige, Interim Director of Admissions & Education Equity—Trinity Lutheran College
A native of Tacoma, Washington, Christian is familiar with diversity, adversity, and thriving in environments that have less than ideal conditions. He was a multi-sport athlete, an honor roll student and in his junior year of high school, he was given the opportunity to attend Life Christian Academy, one of the premier college preparatory institutions in Washington State.
When not in the classroom, Christian was an avid contributor to his community. He volunteered as a tutor, worked with youth through the Boyz II Men athletic program, and became a leader in his school and in his community. This eventually led to Christian winning the Act Six scholarship competition, a competitive full-ride scholarship for young urban leaders who impact their communities and serve as agents of change on private college campuses. He graduated from Trinity Lutheran College with a bachelor's degree in Visual Communication where he began working full time a full year before graduation. He has continued his career in higher education and currently works in enrollment and educational equity where he creates access to education for other first-generation and low-income college students.
Christian is a firm believer that real change happens when leaders reach for goals that are larger than themselves. He is determined to spread a message of empowerment to leaders of every age and sector to use their gifts, talents, and abilities to make change that will impact the world around them. Christian has spoken at The Governors Prayer Breakfast, The Secretary of State's Combined Fund Drive kick off, and commencements for graduating classes in the Hickman Mills school District.
Location
Greater Tacoma Convention & Trade Center
1500 Broadway
Tacoma, WA 98402
Phone: 253-830-6601
Driving directions
From I-5 Southbound/Northbound
1. At Exit 133 (City Center Exit) turn RIGHT onto the ramp toward I-705/City Center. 
2. Keep LEFT to stay on ramp toward I-705/City Center. 
3. Turn LEFT onto ramp toward A Street/City Center. 
4. Keep LEFT to stay on ramp toward S. 15th Street Pacific Avenue. 
5. Follow S. 15th Street two blocks. 
6. The GTCTC will be on your left at 1500 Broadway. 
7. To access onsite parking, turn LEFT onto Market Street. 
8. Turn LEFT again on S. 17th Street to access parking lots A,B,D, and E. 
Print directions and map or get information about Tacoma traffic on WSDOT.
Parking
The GTCTC has over 400 parking spacees that can be accessed at Market & 17th Street. Parking lots are operated by Republic Parking and managed by the City of Tacoma. Accessible parking, including van accessible parking, is available in Parking Lot A Garage on a first come, first serve basis. 
Standard parking rates (subject to change at any time): 
$5.00 for 0-4 hours
$10.00 for 4 or more hours
Alternate off-site parking options include street parking, downtown Tacoma parking lots, and the Tacoma Dome Station, serviced by Link Light Rail. 
Registration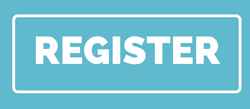 Conference registration will be accepted on a first come, first served basis, and capacity is limited to 500 attendees. 
Cost
The following rates include continental breakfast and lunch for both days of the conference.  
$95 - full conference rate.   
Accepted Forms of Payment
Credit card: Visa and MasterCard only. 
Check
Purchase order or warrant. The number must be provided in the designated area. We do not need the actual purchase order. 
Payment Instructions
Full payment is required before the conference. if payment is not received prior to the conference, the attendee's registration could be cancelled or the attendee may not be admitted to the event. A valid purchase order number or warrant number will secure the attendee's registration if a check cannot be issued in time. Credit cards are accepted at any time. 
Check Payments
Make checks payable to: Center for Learning connections - Pave the Way 
Mail to:
Center for Learning Connections
Edmonds Community college
Attention: Peter Schmidt
20000 68th Ave West
Lynwood, WA 98036
Please note on the check which attendee(s) the payment should be applied to and include the attendee reference number(s).
The Center for Learning Connections will not be held liable for lost payments that are not mailed to this address and Peter Schmidt's attention.
Refund and Cancellation Policy
Center for Learning Connections Conference Management must receive written notification of any canceled registration by 5:00 PM on Wednesday September 30 in order for a refund to be issued. A $25 processing fee will be subtracted from the refund. Email cancelations to peter.schmidt@edcc.edu. Cancelations made after the deadline are subject to the full registration fee and there will be no refunds. This also applies to attendees who do not show for the conference. Substitutions are welcome at any time. 
Confirmations, Invoices, and Receipts
All confirmations, invoices, and receipts will be provided via email. If you don't receive an email, check your junk mail or spam folder. Make sure to enter the attendee's email address since all communications for the conference will be sent to the registered address. If invoices or receipts need to be sent to a different email address, email peter.schmidt@edcc.edu
10.5 clock hours is available for this event! 
Agenda
Descriptions of breakout sessions are available here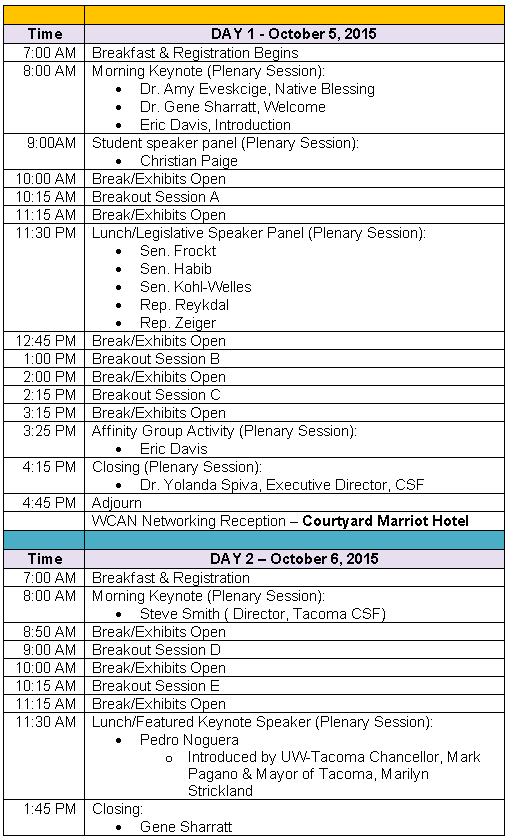 Lodging
Conference Hotel 
Hotel Murano
1320 Broadway Plaza
Tacoma, WA 98402
253-238-8000
Special online reservation is available for Pave the Way attendees. WSAC has reserved a block of rooms at the state per diem rate of $112/night. You can book online or over the phone any time before September 30, 2015. Hotel Murano is located across the street from the Tacoma Convention Center. You can also call Hotel Murano to make your reservation. Ask for either the Washington Student Achievement Council or Pave the Way 2015 Conference to ensure you receive the special group rate. 
There are also other hotels in the area, and they may offer a per diem rate.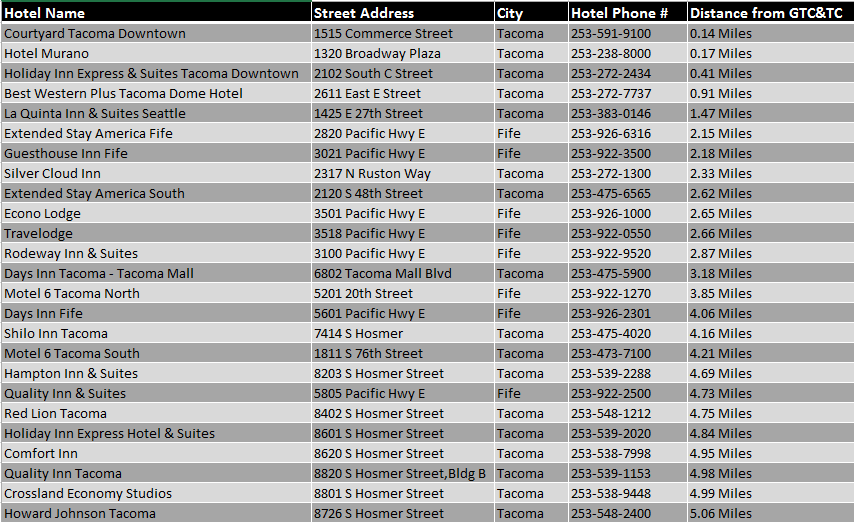 Sponsorships
Interested in sponsoring Pave the Way? You can choose from five sponsorship levels: platinum, gold, silver, bronze, and exhibitor.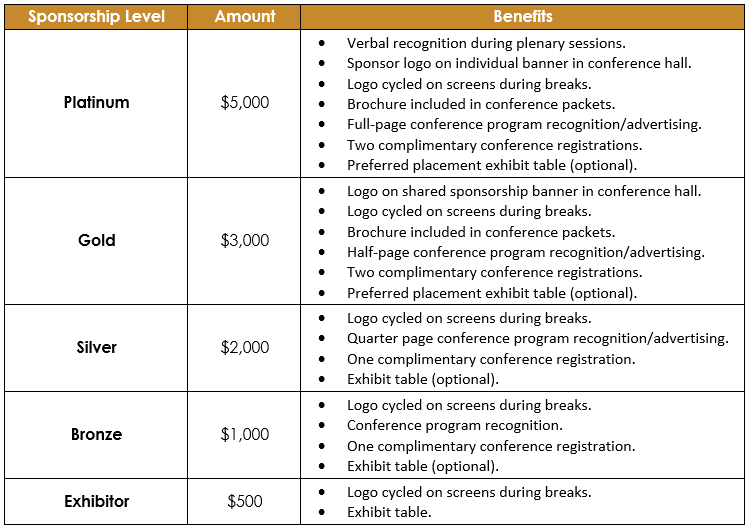 To sponsor this event, please download the sponsorship sign-up form and follow the instructions. You will need to mail the completed form, along with payment, to:
Washington Student Achievement Council
ATTN: Pave the Way
PO Box 43430
Olympia, WA  98504-3430
Email events@wsac.wa.gov for more information. Please note, some sponsorship opportunities are limited. 
In order to guarantee that your sponsorship logo/advertisement is included in the conference program, your sign-up form, payment, and artwork must be received by WSAC by September 18, 2015.
Important Notice:
Sponsorship opportunities are limited. If the prescribed tiers do not meet your needs or abilities, please email events@wsac.wa.gov for modified packages.
All materials displayed on exhibitor tables and/or made available to conference attendees must reflect the 2015 Pave the Way Conference goals and objectives, in accordance with the mission of the Washington Student Achievement Council. Exhibitors who would like to sell items at their table must submit a request to do so in writing to WSAC. The request should briefly explain how the items for sale reflect the 2015 Pave the Way Conference goals and objectives. WSAC reserves the right to disallow any sales or activities, or the display of any documents, pamphlets, promotional items, posters, or other materials that do not fit with the theme of the 2015 Pave the Way Conference. Please contact Gray Sterling at (360) 753-7784 or grays@wsac.wa.gov for further information and assistance.