Pave the Way Conference 2015

October 5 & 6, 2015
Join us as we convene educators, practitioners, advocates, leaders, and policymakers for the 2015 Pave the Way Conference. This two-day event will focus on advancing equity, access, readiness, and support for underserved students throughout the P-20 education system in Washington State. 
The conference will feature interactive group sessions and more than 40 breakouts focused on skill development, best practices, policy discussions, cross-sector alignment, community partnerships and much more. Breakout session discussions will include:
Cross-sector alignment and collective impact
Diversity
Access and student readiness
Outreach and support 
Policy
Serving non-traditional and at-risk students
Parent and family engagement
Culturally responsive teaching and learning
Using data and technology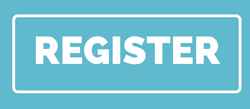 10.5 clock hours is available for this event!
Speakers
Location
Registration
Agenda
Lodging
Sponsorships