Media Release - 2016.12.21 - Meotti
Michael P. Meotti appointed executive director of Washington Student Achievement Council
December 21, 2016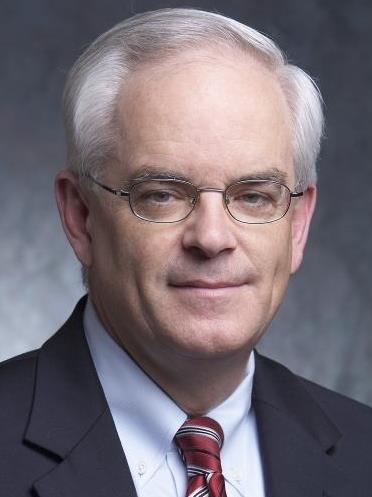 Olympia—Governor Inslee has appointed Michael P. Meotti to serve as executive director of the Washington Student Achievement Council (WSAC). The appointment fills the vacancy resulting from the retirement of Dr. Gene Sharratt, the previous executive director. Meotti will assume his new role on Feb. 8. 
"The Washington Student Achievement Council plays an essential role in guiding our efforts to encourage and support aspiring Washingtonians who want to go to college or pursue postsecondary education," said Governor Jay Inslee. "I thank the council for its thoughtful work in selecting a new executive director. I look forward to working with Mr. Meotti and helping more Washingtonians attain the credentials and education they need to succeed in our growing economy."
Meotti has led the ED Policy Group, based in Connecticut, since March 2013. In this role, he assisted state governments and regional partners in the promotion of higher education and increased student success. Under his leadership, the Ed Policy Group worked on key issues related to educational attainment, including college readiness and completion initiatives, strategic planning, and workforce development. 
"Washington is well positioned to be a national leader in demonstrating the essential contribution that higher education programs provide to both individual and community success. I'm honored to be a part of the state's team in realizing these important goals," Meotti said.
Michael P. Meotti previously served as commissioner of the Connecticut Department of Higher Education and executive vice president and chief operating officer of the Connecticut Board of Regents for Higher Education. 
Meotti has led strategic planning and results measurement initiatives throughout his career in higher education and the nonprofit sector. He has launched regional initiatives to improve college readiness for underserved students and has led the development of a longitudinal data system spanning secondary and post-secondary educational institutions. He brings experience in corporate, government, and non-profit sectors. 
"The council is excited to combine strong leadership at WSAC with a new leader who brings national education expertise and perspectives," said Maud Daudon, council chair. "Mr. Meotti will build on the important partnerships we have developed, and he will continue to champion educational strategies to meet the needs and opportunities in our state. We have done much work toward reaching our goal of 100 percent high school completion and 70 percent postsecondary attainment for adults aged 25-44. Mr. Meotti's skills and expertise will be instrumental in maintaining momentum."
Meotti is a Higher Education Fellow at the Education Design Lab, a member of the advisory panel to California Competes on Governor Jerry Brown's Awards for Innovation in Higher Education, and he recently advised the NGA Center for Best Practices on its Talent Pipeline Policy Academy. He also served on the executive committee and as vice chair of the federal relations committee of the State Higher Education Executive Officers (SHEEO). He earned his J.D. and his B.S. degree from Georgetown University. 
Dr. Rachelle Sharpe served as acting executive director prior to Meotti's appointment. "I appreciate Dr. Sharpe's leadership as acting executive director and thank her for continuing her important service as the new deputy executive director," said Governor Inslee. Sharpe will continue to provide leadership for policy development, research, and strategic planning.  
About the Washington Student Achievement Council
The Washington Student Achievement Council is committed to increasing educational opportunities and attainment in Washington. The council has three main functions:
1. Lead statewide strategic planning to increase educational attainment.
2. Administer programs that help people access and pay for college.
3. Advocate for the economic, social and civic benefits of higher education.
The council has nine members. Four members represent each of Washington's major education sectors: four-year public baccalaureates, four-year private colleges, public community and technical colleges and K-12 public schools. Five are citizen members, including one current student.
Find us on Twitter @WSACouncil and Facebook.