College Bound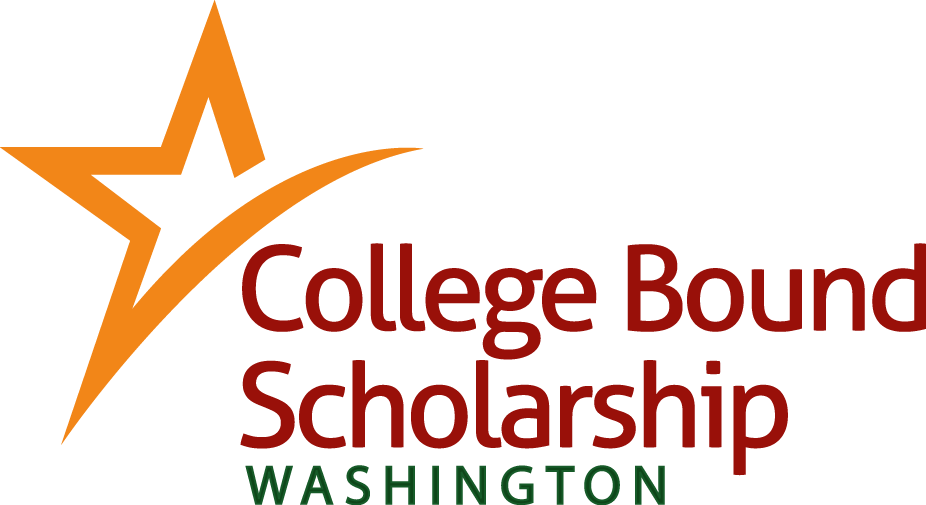 If you are a student, parent, or educator looking for College Bound Scholarship eligibility information, applications, or other resources, please visit the College Bound page on our agency's consumer information site, readysetgrad.org.
The College Bound Scholarship was established by the Legislature in 2007. The purpose of the program is to provide state funded financial aid to low-income students who may not consider college a possibility because of the cost. Eligibility for the scholarship is a two part process. First, students whose families are income-eligible must submit a complete application during grade 7 or 8, and no later than June 30 of their eighth grade year. Second, students must complete the scholarship pledge requirements and meet income-eligibility guidelines as determined by colleges using data from the student's FAFSA or WASFA in their senior year of high school.
The scholarship covers tuition (at comparable public colleges), some fees, and a small book allowance.
Three quarters of the students who signed up for the College Bound Scholarship by the end of their eighth grade year in 2011 graduated from high school in 2015. In comparison, the 2015 four-year graduation rate for low-income students who were eligible for the program but didn't sign up was 62 percent.
Since the program's inception, over 247,000 students have applied.
Note: Foster youth in grades 7 through 12, up to age 21, who have not graduated from high school, are automatically enrolled. They are considered to have a complete application for the College Bound Scholarship via a data exchange between the Washington Student Achievement Council and the Department of Social and Health Services (DSHS).
Statewide College Bound Scholarship Sign-up Data
Download: All maps in a single PDF, or individual maps as image or PDF may be generated using the links at the bottom right of the embedded maps and table.

---
Notes
The Reconciled sign-up rate is a retrospective measure calculated after the start of the cohort's 9th grade year, while the Initial sign-up rate is a preliminary benchmark to track sign-up progress. To maximize your CBS sign-up rate, districts are encouraged to use the WSAC online portal/MS Toolbox and upload process. More information can be found on our Resources for Counselors page.
Note: In cases where either the initial or reconciled rate exceeds 100%, more eligible students than those reported to OSPI applied for the scholarship. This could include foster youth and students not signed up for Free and Reduced Price Lunch (FRPL)
Reconciled Applications: The number of students with complete applications who were attending a specific school at the end of their 8th grade year. This school may be different from the one that they were attending when they originally applied for the College Bound Scholarship.
Reconciled Eligible: Number of students who became eligible for FRPL anytime during the 7th or 8th grade.
Reconciled Rate: Calculated using the number of reconciled complete applications divided by the number of reconciled eligible students.
Initial Applications: The number of applications completed based on initial school of record when application was submitted.
Initial Eligible: The number of FRPL eligible students based on data schools submit to OSPI in the fall of the cohort's 7th grade year.
Initial Rate: Calculated using the number of complete applications divided by the number of initial eligible students.