Dual Credit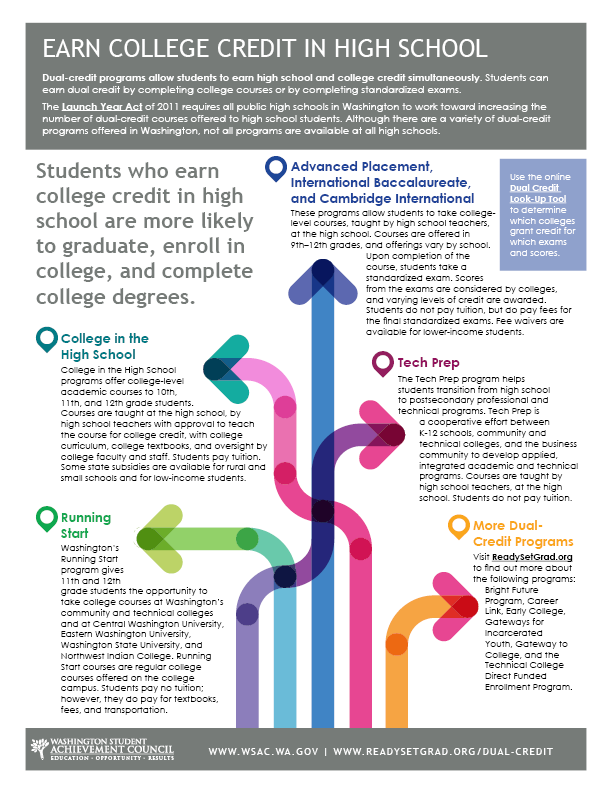 Dual credit programs give students the opportunity to earn high school and college credit simultaneously. Students who earn college credit are more likely to graduate high school, enroll in college, and complete college degrees.
There are three main ways that students can get dual credit. 
1. Credit by passing a college course
Complete and pass college courses through Running Start and College in the High School. 
2. Credit by examination 
Complete standardized exams with a score of 3 or better. Exams include Advanced Placement, International Baccalaureate, and Cambridge International Program.
3. Credit by articulation
Complete tech prep courses. 
Dual Credit Programs in Washington State 
Background
Running Start
College in the High School
AP, Cambridge International, IB
Tech Prep  
More Dual Credit Programs