Financial Aid Overview
Affordability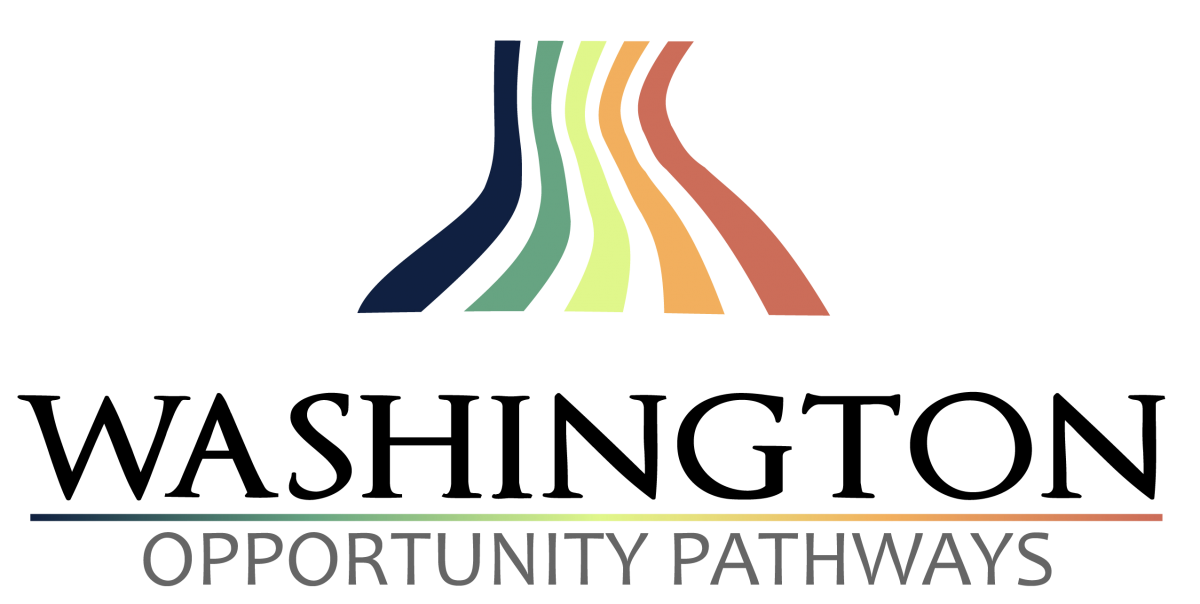 State Financial Aid Programs: Washington Opportunity Pathways
The Washington Student Achievement Council administers the majority of the state's student financial aid programs, which are known collectively as Opportunity Pathways. These programs help tens of thousands of students annually earn college credits, certificates, and degrees.
In 2012-13, over $310 million in state aid was disbursed, allowing more than 81,000 students at 72 campuses to receive assistance. Approximately 98 percent of the combined Opportunity Pathway funds supported need-based programs. Of the remainder, one percent was directed to workforce programs and one percent to merit programs.
Public Purpose

Program

2012-13

 Expenditures

Recipients

Need-Based/
Access

Need-based grant for low-income undergraduates whose current income is at or below 70% of median family income.

$303 million

74,000

Part-time employment opportunities for low- and middle-income undergraduate and graduate students.

$7.8 million

5,500

Need-based grant for low-income undergraduates whose current income is at or below 65% of median family income.

$12.9 million

4,700

Passport to College Program for Foster Youth

Scholarships and support services for eligible former foster youth.

$2.1 million

404

Merit

American Indian Endowed Scholarship

Scholarships for needy undergraduate students with close social and cultural ties to an American Indian community.

$17,300

16

Four-year merit scholarships to high school students in the top 1% of their class from each legislative district.

$1.5 million

158

Washington Award for Vocational Excellence1

Two-year merit scholarship for outstanding vocational students from each of legislative district.

$390,000

65

 

 

 

Targeted Workforce

Health Professional Loan Repayment & Scholarship Programs

Loan repayment assistance students pursuing or in primary care health fields.

$2.1 million

119

John R. Justice Loan Repayment

Loan repayment for public defenders and prosecutors.

$66,500

18

Loan program for certificate training program.

$815,800

185

Alternative Routes to Teaching

Supports prospective and current teachers to obtain shortage-area endorsements.

$277,000

57

Future Teachers Conditional Scholarship1

Conditional loans or repayments toward federal loans for students pursuing credentials or working in high-demand teaching fields.

$17,000

3

Get Ready for Math & Science,1

Conditional loans for a cohort of students who major in math or science and work in a related field in Washington.

$918,000

85
1 These programs have been suspended and are not funded to serve new students.
2 Washington Scholars scholarships are not currently funded, but Scholars continue to be named and receive non-monetary recognition.