Pave the Way Conference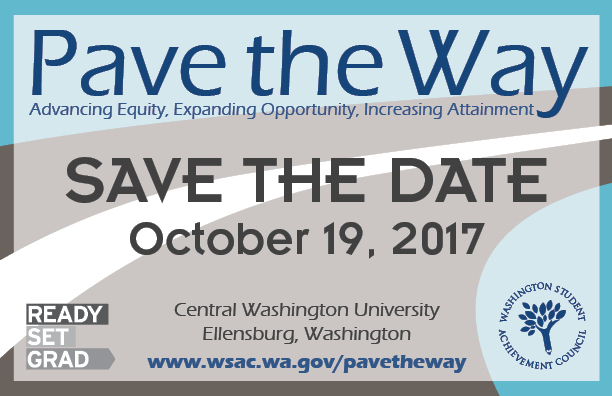 About the Conference
The annual Pave the Way conference focuses on strategies to advance equity, increase college readiness, and broaden access to higher education in Washington State. Pave the Way aims to ensure students receive the support they need to succeed, regardless of income, race, geography, or other potential barriers.
The conference brings together educators, policymakers, and community partners from across the education system, from preschool through college. It features interactive group sessions and offers workshops focused on policy and practice in college and career readiness, culturally responsive teaching and learning, student transitions, collective impact, and more.
Conference Objectives
1. Share effective policies and strategies for educational success among underrepresented and underserved students.
2. Mobilize, inspire, and engage P-20 educators and advocates in Washington through meaningful professional development.
3. Engage P-20 educators and advocates in the intersect of policy, practice, and implementation to increase progress toward the state's educational attainment goals.
Request for Session Proposals
Session proposals are being accepted now through August 1, 2017. You may preview the questions before submitting your online proposal. 
We encourage proposals for dynamic presentations that engage attendees in the conference themes and objectives noted above. Content should highlight policies, best practices, and programs designed to address the opportunity gap and promote educational attainment for undeserved students throughout the P-20 educational system in Washington. 
Check back here for more information about Pave the Way 2017. Visit our archives for information about past years' Pave the Way conferences.